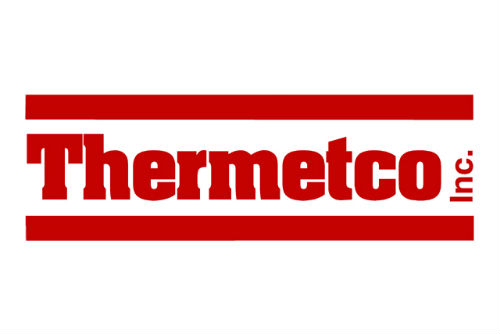 October 30, 2019
THERMETCO, TRANSITIONING FROM AUTOMOBILES TO AERONAUTICS
Thermetco is an SME specialized in heat treatments after machining. Founded 30 years ago, it was initially active in the automotive and defence sectors but for the past seven years has been diversifying into aeronautics.
A very different industry
All manufacturing companies making a transition to the aerospace industry are seeing the differences and distinctiveness of this industry. For Thermetco, transitioning from the automotive industry has resulted in a significant decrease in its role and involvement in decisions regarding the manufacturing process.
Stress relief treatments represent only 5% of the cost of manufacturing an aerospace part and therefore do not attract the attention of OEMs. Yet, a specialized treatment company like Thermetco can offer much more than just convenience at a great price. By working with the original manufacturer, the machinist and the finisher, it can determine the impacts of heated treatment on the geometry of a part in order to rectify the machining. This procedure eliminates the rework stage after soaking; elimination of one step means less labour, less time and material wastage, and shorter cycle time. Ultimately, the integration of the specialized process business into supply chain decisions could generate very attractive savings, as is the case in the automotive industry.
The other expertise that Thermetco can offer is an ability to work in a just-in-time management system with high volumes and tight deadlines. One of its goals is to be able to respond quickly to the demand of the aerospace industry without having to charge additional fees, and to always deliver on time. Here again, it is possible to reduce the cycle time as well as costs related to inventory.
Thanks to these capabilities, Thermetco has been able to establish a business relationship with Pratt & Whitney and offer it more than just a heated treatment service.
Additive manufacturing
Like the aerospace industry as a whole, Thermetco recognizes the value of investing in research and development. It is working with Fusia and F.Z. Engineering to develop breakthrough technology in the field of additive manufacturing. This enables Thermetco to be at the forefront in the stress relief treatment of parts that have been manufactured in 3D printing.
Although it has only been present in the aerospace industry for seven years, Thermetco understands that the small size of Québec companies in the sector is hindering the international development of the Québec aerospace cluster. Accordingly, it recently completed the acquisition of another Québec company active in specialized treatment. Its leaders want to go even further and are willing to create a joint venture or a multi-company consortium that would intervene at different stages of the aerospace supply chain. The goal is to create a Tier 1 or 2 large cap provider that can negotiate directly with the original equipment manufacturers, which would be less of a risk to them.
Towards the transition
Thermetco is participating in the Accelerator 360° initiative set up by Aéro Montréal. The purpose of this initiative is to support business development by promoting partnerships, mergers and acquisitions. It features four steps:
Evaluation and selection
Grouping companies according to synergistic potentials
Validation of selected markets and implementation
Establishment of partnerships and/or merger/acquisition
Thermetco is in the second stage of the Accelerator 360° which means it has already been evaluated by experts who recognize its potential for development. Thermetco's participation in the Accelerator 360° will help to guide and structure its approach so that it can make informed decisions. Thermetco is therefore open to partnership or merger offers.
Les dernières nouvelles
April 24, 2020

Aéro Montréal se mobilise pour vous aider à accompagner vos ressources en contexte de crise

Le Programme actions concertées pour le maintien en emploi (PACME) : une...

En savoir plus