Government partners
The Québec's aerospace cluster has the support of various levels of government for its development, growth and influence.



Economic Development Agency of Canada for the Regions of Québec

Canada Economic Development for Quebec Regions offers guidance to Quebec businesses and regions toward the economy of tomorrow. CED focuses its interventions on SMEs and non-profit economic organizations by building on innovation and inclusive growth, targeting projects with significant economic benefits, and acting as a facilitator in bringing together the right partners for a given project.

Innovation, Science and Economic Development Canada

Innovation, Science and Economic Development Canada works with Canadians in all areas of the economy and in all parts of the country to improve conditions for investment, enhance Canada's innovation performance, increase Canada's share of global trade and build a fair, efficient and competitive marketplace.

Visit website
The Québec Government
The Québec Ministry of Economy and Innovation :
The Ministry's mission is to support business growth, entrepreneurship, science, innovation, export trade and investment. It also advises the Government with a view to favouring economic development in every region of Québec, in a perspective of:
job creation;

economic prosperity;

sustainable development.
Ministère des Affaires municipales et de l'Habitation (MAMH) :
Le ministère des Affaires municipales et de l'Habitation (MAMH) a pour mission de soutenir l'administration municipale ainsi que l'aménagement, le développement et l'occupation durables du territoire au bénéfice des citoyens. Le Ministère vise à être un partenaire déterminant des municipalités dans le développement de milieux de vie durables, dynamiques et attrayants pour l'ensemble des citoyens. Le Ministère veille à la bonne administration du système municipal dans l'intérêt des municipalités et des citoyens. Il soutient ainsi les institutions municipales, conseille le gouvernement dans le domaine municipal, le représente auprès des municipalités et contribue à l'essor économique, culturel et social de la métropole.

Montréal Metropolitan Community (MMC)

The MMC is a planning, coordination and financing umbrella organization for 82 municipalities. One of its objectives is to foster a common and shared vision for the Greater Montréal area, backed by an economic development plan and a coherent urban development master plan aimed at ensuring the region can compete on a global basis.

Visit website

Norton Rose Fulbright

Norton Rose Fulbright's transportation team represents some of the top players in Canada's aviation industry. Our capabilities cover all aspects of the industry, particularly corporate and commercial law, intellectual property, product liability, sales and purchases, insurance, and litigation. Our client base consists primarily of aircraft and major-component manufacturers, their insurers, and aircraft lenders and operators. We also act for all of Canada's major airlines.
Our clients include airlines, banks and financiers, lessors, insurers, brokers, governments, and regulatory bodies, enabling us to provide advice that is rooted in experience with all aspects of matters related to the aviation industry.
All our lawyers are members of a wider aviation practice that advises on competition, regulation, commercial agreement, insurance, litigation, intellectual property and technology matters. Equipped with this in-depth knowledge of the industry, we are able to efficiently address and advise on all aspects of any issues that come up.
The lawyers on the team are regarded as the best in the transportation sector for the following reasons:
- Exceptional industry coverage – Our lawyers advise and act for many leading companies in deals in the transportation industry, including banks, insurers, P&I Clubs, terminal operators, airlines, aircraft manufacturers, airports, customs brokers, freight forwarders, and logistics providers.
- Multidisciplinary team – We believe teamwork plays a key role in our clients' success. Our lawyers have extensive knowledge of specific transportation sectors and work closely with colleagues practising in related areas, including tax, financing, labour relations, and corporate and commercial law. Our experience extends to customs and international trade; equipment leasing, acquisition and financing; insurance; labour and employment contracts; litigation; logistics and transportation contracts; safety and security; and acquisitions and strategic alliances.
- Wide range of services – We provide advice on sales and purchases or asset and corporate financing. We help clients to obtain regulatory approvals and permits and to draft and enforce contracts. We also represent them before administrative tribunals and civil courts and assist them with crisis management.
- Global reach – Our Canadian transportation experience is supplemented by unrivalled transportation knowledge from around the world, including the United States, Europe, Australia, Latin America, Asia, Africa and the Middle East. With close to 300 transportation lawyers worldwide, Norton Rose Fulbright is a worldwide leader in the transportation industry.
Rankings and accolades
Our team has received many prestigious awards for its work and enjoys national and international recognition. Our Canadian lawyers and professionals appear in leading legal publications and business magazines, including Chambers and Partners, The Legal 500, Best Lawyers in Canada, the Canadian Legal Lexpert Directory and many others.
- Chambers Canada, Nationwide: Transportation: Aviation, Chambers and Partners, 2018
- Chambers Global, Canada: Transportation: Aviation, Chambers and Partners, 2017
- Legal 500, Canada: Transportation: Aviation, The Legal 500, 2018
- Legal 500, Canada: Transportation: Other, The Legal 500, 2018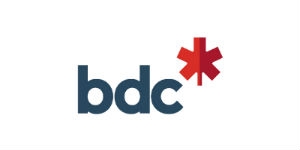 Canada's business development bank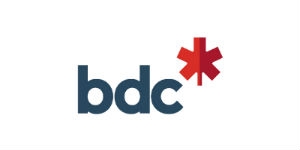 We are Canada's business development bank and the only financial institution dedicated exclusively to entrepreneurs.
Our mission is to help create and develop strong Canadian businesses through financing, advisory services and indirect financing, with a focus on small and medium-sized enterprises.
Through our subsidiary—BDC Capital, we also offer a full spectrum of specialized financing, including venture capital, equity as well as growth and business transition capital.

EDC

Export Development Canada is the Canada's export credit agency. Their job is to support and develop Canada's export trade by helping Canadian companies respond to international business opportunities. They are a self-financing, Crown corporation that operates at arm's length from the Government.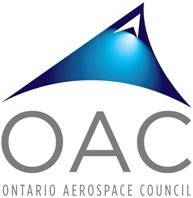 Ontario Aerospace Council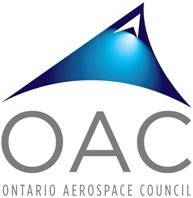 The Ontario Aerospace Council (OAC) is a not-for-profit, non-share capital corporation governed by a Board of Directors representing all segments of the Ontario aerospace industry. Its goals are to enhance recognition of the Ontario aerospace industry as a leader in global aerospace markets and to build stronger capabilities in the industry to assure continued growth and prosperity.