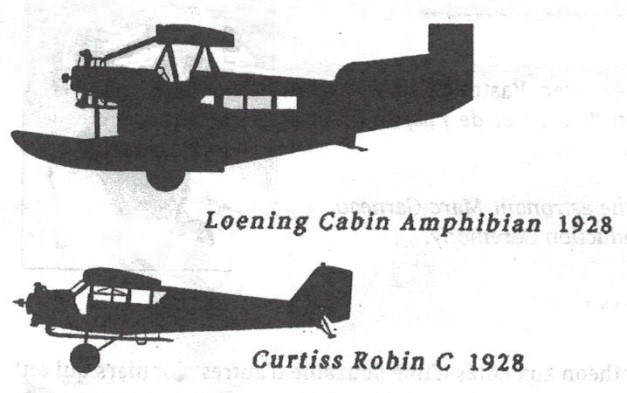 June 1, 2021
Mayor Houde of Montréal: an early supporter of aviation
By George Fuller
Montréal Mayor Pierre Bourque's appearance as a presenter at the inauguration of our Québec Air and Space Hall of Fame reminded us of one of his most colourful predecessors in that office. Mayor Camillien Houde was an enthusiastic participant in the promotion of aviation in Québec.
Sponsored by the Montreal Light Aeroplane Club, Montréal's first aircraft show was held from July 8th to 15th, 1928 at the Craig Street Drill Hall (the building has since been demolished for the construction of the Ville Marie Expressway). In that year Camillien Houde had been elected as Mayor for the first time. He had also won a by-election that returned him as the Conservative deputy for Sainte Marie in the provincial legislature, then controlled by the liberal party under Premier Louis-Alexandre Taschereau.
The former Canadian chief of general staff; Major General J. H. McBrien came from Hamilton, Ontario to open the show on July 7th. He was flown to Cartierville Airport in a new Loening Cabin Amphibian of International Airways of Canada. That day several prominent Montrealers were given rides in it, among them Mayor Houde. It was his first time in the air and he was given a good look at his city. He was to visit the show four times during its run.
Canada's biggest aviation event of 1928 was the inauguration of international air mail service between New York and Montréal at Saint-Hubert Airport on September 30th. Mayor Houde had invited New York City's famous Mayor Jimmy Walker, among other luminaries. He had to decline due to his commitment to attend a Democratic Party convention in Rochester, New York. During the festivities at Saint-Hubert, Mayor Houde had his second aerial sightseeing trip in a visiting Texaco Company Ford trimotor flown by Frank Hawks.
Camillien Houde was able to persuade Canadian Colonial Airways on its first air mail flight to Albany to carry a well-packaged three month-old bear cub to be forwarded as a gift to his New York counterpart. Apparently the flying bear did not bring luck to those other politicians. Republican Herbert Hoover was elected United States president in November.
You will not be surprised to hear that Mayor Houde accepted the invitation to open Montréal's second aircraft show on May 4th, 1929. In the more spacious Delorimier Stadium, the ceremony was broadcast on radio station CKAC. In an informal lottery the Mayor won an aerial ride to New York with pilot Hank Hawks. He had to take a "rain check" when the pilot was called back to Washington with his big Ford monoplane the following morning.
By the spring of l930, Camillien Houde, then leader of the Conservative opposition during the legislative session-in Québec, was hard-pressed to cover his Montréal mayoral duties as well. With the-cooperation-of J. A. D. McCurdy of Curtiss-Reid Aircraft he was able to commute between Cartierville and Bois Gomin airport, Québec in a Curtiss-Reid Airways Curtiss Robin. Incidentally, that executive aircraft of its time had a Curtiss Challenger engine!
Although Camillien Houde was re-elected as Mayor in 1930, he was to lose his seat in the legislature in 1931, presumably ending the need for aerial commuting for a while.
Sources:
Contemporary newspapers.
Hamilton, Ross (Ed.) Prominent Men of Canada 1931-32
Vigod, Bernard L. Québec avant Duplessis. La Carrière Politique de Louis-Alexandre Taschereau, 1986.
Les dernières nouvelles
July 29, 2021

AÉRO MONTRÉAL EST À LA RECHERCHE D'UN(E) ADJOINT(E) DE DIRECTION

À propos d'Aéro MontréalAéro Montréal a pour mission de soutenir la...

En savoir plus