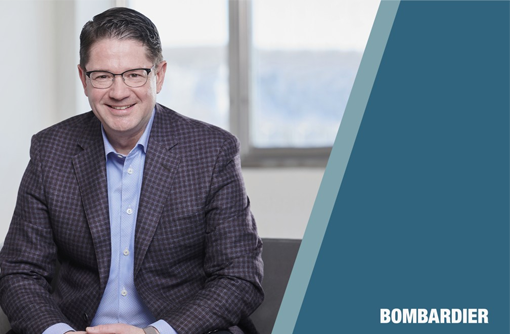 April 7, 2020
Éric Martel takes the helm at Bombardier
Appointed President and Chief Executive Officer of Bombardier Inc. in March, Éric Martel officially took the helm on Monday, April 6, 2020. He had been Chief Executive Officer of Hydro-Québec since 2015.
Éric Martel has extensive experience in the aerospace industry, having successively held, from 2002 to 2015, the positions of President, Bombardier Business Aircraft, President, Bombardier Aerospace Services, and then Vice President and General Manager, Global and Challenger Platforms. From 2002 to 2004, he also worked at Bombardier Transportation, the rail division of the multinational corporation, as Vice President, Operations for North America.
During his long career, Éric Martel also worked for several renowned multinationals such as Pratt and Whitney, Rolls Royce, Procter & Gamble and Kraft Foods, before joining Bombardier.
There is no doubt that his solid experience will enable him to guide the company through its recovery plan and stabilize its activities so that it can overcome the crisis currently affecting the aerospace industry.
The Québec aerospace cluster is delighted to be able to count on such expertise and would like to congratulate Éric Martel on his new challenge.
Les dernières nouvelles
April 24, 2020

Aéro Montréal se mobilise pour vous aider à accompagner vos ressources en contexte de crise

Le Programme actions concertées pour le maintien en emploi (PACME) : une...

En savoir plus