Digital Transformations of Air Carriers are on the Horizon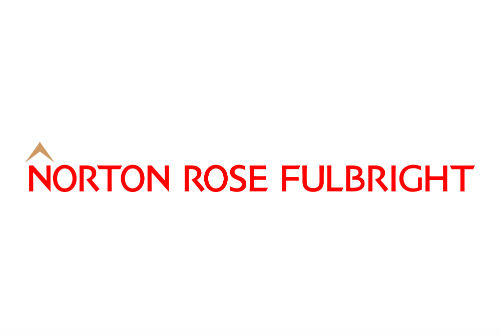 Airline retailing is in flux. In a digitalized world driven by digital retail giants that offer seamless and personalized shopping experiences, business and leisure travellers increasingly expect the same experience when they shop for air travel. Fortunately, the new digital business models offer unrealized retail opportunities to airlines and their distribution partners. And behind this opportunity is a strategic resource: data!
Airlines are increasingly recognizing the need to innovate to pre-empt the disruption of creative data-driven retail models established by digital natives. Google is an example of the dynamic landscape in air travel retail. In 2011 Google acquired ITA Software, a travel distribution company, to launch its Google Flights platform – an indication that effective digital strategies are becoming more critical for long-term success of the air carriers.
It comes as no surprise that airlines are turning to modern technologies to transform the travel experience and add more revenue streams. For example, Air Canada began using virtual reality technology to simulate the experience of flying on its Boeing 787 Dreamliner for travel agents and potential customers. Through a fully immersive, interactive experience, users can explore all three cabins of service offered on board the aircraft.
Air Canada also offers customers additional convenience by becoming the first Canadian airline to develop a skill for Amazon's popular voice service, Alexa, that will use machine learning and artificial intelligence to respond to spoken questions about such things as fares and flight status.
By embracing new and emerging technologies – from big data to artificial intelligence – airlines can differentiate their brands, create competitive advantages, and drive new value and intelligence throughout a passenger journey.
In air travel retailing, the passenger journey is a construct that airlines and their distribution partners, such as online travel agencies, can use to leverage extensive sales opportunities. Airline distribution spans the passenger journey through planning, booking, customizing ticket selections, walking through an airport terminal, checking in, checking out, and selecting among many on-board amenities: from on-demand entertainment to shower spas!
The most successful ancillary sales are those that meet the needs and desires of different passengers. To that end, the International Air Transport Association (IATA) launched a new tool to enable the travel industry to transform the way air products are retailed. The tool dubbed "NDC" (New Distribution Capability) is a travel industry-supported program aimed at addressing the industry's current distribution limitations: product differentiation and time-to-market, access to full and rich air content, and transparent shopping experience.
This evolving distribution capability will enable carriers to build a full range of product offerings that facilitate the merchandizing of baggage fees, premium seat assignments, commissions earned on the sales of hotel accommodations, car rentals, vacation packages, and other ancillary services. According to the consulting firm IdeaWorks, airlines generated more than $67 billion in ancillary fees in 2016 globally.
At the heart of this digital transformation lies data. Customer data plays a crucial function in all aspects of airline retailing, particularly dynamic pricing and offer management. Data mining and analytics can allow airlines to really get to know their customers and what they want.
Extracting Value from Data Through Analytics
Information (data) is used to power much of the industry's transformative technology to provide further product differentiation for airlines, give customers more choices, increase cross-selling between different business units within the supply chain, and deliver more effective dynamic ticket pricing, among many other benefits.
Different types of data analytics may be used to extract value from the data generated by the distribution channels. For example, data mining can track the effectiveness of new offers, whereas predictive analytics can be used to predict price elasticity of demand.
With proper data analytics, it is possible to pinpoint the most profitable distribution opportunities. Some travellers may demand flexible flight options but remain insensitive to price fluctuations, while other travellers may be price conscious when shopping for tickets, but likely to make high-margin, last-minute ancillary purchases.
Companies may opt to launch a digital division or, instead, use partnering arrangements to invest in digital and tech-savvy start-ups producing innovative solutions relevant to their core business. For example, Air Canada has made a commitment for the next several years to support MT Lab, the first innovation incubator in North America dedicated to tourism, culture and entertainment.
The Airline of Tomorrow: A Technology, Data-Driven, and Retailing Company that Happens to Fly Airplanes
The global airline industry is facing growing challenges. Oil and labour costs are rising, competition remains fierce, and the distribution model is rapidly evolving. These and other factors have led to a profit margin globally of around 5% in 2017 (IATA). Therefore, the need to grow average passenger revenues may be imperative to the survival of air carriers.
Airlines are forced to identify new revenue streams and change the way they interact with their partners and customers. Prominent commercial strategies are based on leveraging relevant data so products can be sold in a personalized and compelling manner across platforms and channels.
Every airline will have a unique strategy for distribution. Airlines typically operate in environments affected by different local markets, legal and regulatory barriers, and unique corporate structures. Despite the uniqueness of the strategy, however, the ability to pinpoint the most profitable combination of fares and options allows airlines to customize their distributions to deliver high-margin tailored offers. While the distribution strategy varies among airlines, harvesting good quality data is paramount for any successful strategy.
With data mining and data analytics, airlines are now turning to new technologies and capabilities to increase revenues, decrease expenses, and offer better travelling experiences. Airlines and their distribution partners are expected to increasingly invest in digital distribution solutions to win new customers and leverage existing ones. They can choose to acquire digital companies with proven technologies, or invest to develop internal capabilities to support the chosen strategy. And with it, the role of data will only continue to grow, as will the legal implications and challenges it presents.
Identify and Protect the Most Valuable Data
The issue of data ownership has been the focus of both litigation and legislative action. The idea of multiple parties vying for a right to a set of data has spawned many theories.
Legal "ownership" of data is not a concept that suitably exists under Canadian law. What does exist is the possibility to protect the value created in analyzing or presenting data. Intellectual property rights, such as copyright, proprietary laws, and confidentiality principles offer some protection, but they do not confer ownership of the data itself.
One way to preserve the value of data is to keep it confidential and protect it under trade secrets. In principle, the common law will enforce a breach of confidence in a commercial setting. However, specific criteria must be met in order to support such a claim.
For example, in Sabre Inc. v. IATA et al. [ 2011 ONSC 206], the plaintiff claimed the defendant misused the information since the data were sent for billing and settlement purposes, not for creating data products. The Ontario Superior Court dismissed the plaintiff's claim, concluding the information was not communicated in confidence.
The case is a reminder that in complex commercial situations it is preferable to enter into written agreements that contain specific provisions about confidentiality, rather than relying on the common law of a breach of confidence. The key to controlling and protecting data may thus lie in contracts.
Author: Ayman Idlbi