Bombardier provides 2019 Business Unit guidance highlighting strength across the portfolio, and reaffirms its 2020 financial objectives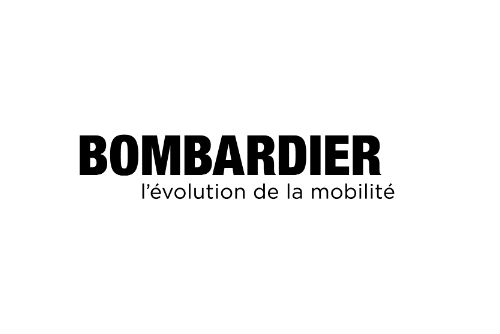 2019 revenues estimated to grow by ~10% over 2018 guidance to $18B or more
EBITDA before special items(1)(2) estimated to increase by ~30% in 2019 over 2018 guidance to $1.65B-$1.80B
EBIT before special items(1) estimated to grow by ~20% in 2019 over 2018 guidance to $1.15B-$1.25B
Free cash flow(1), including one-time items, estimated to be breakeven +/- $250M in 2019
Normalized 2019 free cash flow (excluding one-time items) estimated to be in the range of $250M-$500M
2020 financial objectives reaffirmed: revenues over $20B; EBITDA before special items over $2.25B; EBIT before special items over $1.6B and $750M-$1.0B of free cash flow generation
Bombardier (TSX: BBD.B) today released its 2019 business unit guidance and confirmed that it remains on track to achieve its 2020 financial objectives. The 2019 guidance reflects the anticipated closing of the sale of both Business Aircraft's flight and technical training activities and the Q Series aircraft program as of September 30, 2019.
For 2019, Bombardier is targeting revenues of $18 billion or more, representing a year-over-year increase of approximately 10% over 2018 guidance. This growth is expected to be driven by: (i) the entry-into-service of the Global 7500 aircraft, which is sold out through 2021; (ii) execution on Bombardier's strong $34-billion rail backlog, which covers more than 80% of Transportation's targeted 2019 and 2020 revenues; and (iii) an increased focus on aftermarket services across the portfolio. Aftermarket revenues are estimated to grow from approximately $3.5 billion in 2018 to approximately $4.0 billion in 2020 as the Company continues to optimize its aftermarket and services operations, leveraging its large installed base which includes over 100,000 rail cars, more than 4,700 business jets and approximately 1,250 regional jets(3).
Profitability is anticipated to grow faster than the top line, and is expected to be driven by solid conversion on revenue growth and the strategic reshaping of Commercial Aircraft. EBITDA before special items is targeted to grow by approximately 30% over 2018 guidance to a range of $1.65 billion to $1.80 billion, while EBIT before special items is targeted to increase by approximately 20% over 2018 guidance to a range of $1.15 billion to $1.25 billion.
From a free cash flow perspective, 2019 is expected to mark the transition from a heavy investment cycle to a strong growth and cash generation cycle. Sustainable capital expenditures(4) are projected to decrease to approximately $800 million or less on an annualized basis, which represents a decrease of approximately 50% from the previous five-year average.
On a normalized basis, before one-time items, Bombardier estimates free cash flow in a range of $250 million to $500 million for 2019. One-time items that are expected to impact free cash flow in 2019 include; (i) a $250-million charge for the previously announced restructuring; and (ii) a working capital contingency of $250 million largely associated with the intense ramp-up of the Global 7500 program. Free cash flow including these one-time items is targeted to be breakeven plus or minus $250 million, resulting in an estimated cash on hand exceeding $3.0 billion by year end.
Along with announcing its 2019 business unit guidance, Bombardier reaffirmed its 2020 objectives of revenues in excess of $20 billion, EBITDA before special items over $2.25 billion, EBIT before special items over $1.6 billion and free cash flow between $750 million and $1 billion(5). In addition to generating strong cash flow from operations, Bombardier anticipates ending 2020 with strong liquidity(6), including more than $3.5 billion of cash on hand and a significantly improved leverage ratio.
"Three years into our turnaround plan and Bombardier is a much stronger company," said Alain Bellemare, President and Chief Executive Officer, Bombardier Inc. "We are confident in achieving our 2020 objectives and see tremendous opportunities beyond 2020. As we continue to execute our turnaround plan, we are building a company with great products, strong backlogs and an efficient cost structure, capable of delivering superior financial performance well into the future."
The Company will provide an update on its turnaround plan and discuss its 2019 guidance and 2020 objectives at its annual Investor Day later this afternoon. A live webcast of Bombardier's Investor Day, along with the corresponding presentation, will be available at www.ir.bombardier.com. The webcast will begin at 2:00 pm EST on Thursday, December 6, 2018 and will be available on the same website afterwards.