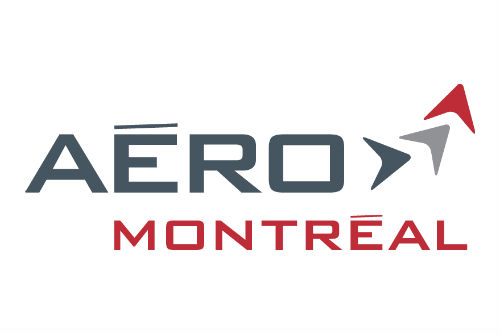 January 29, 2019
Call for tenders for mapping, training, support and active monitoring of opportunities services, and for the organization of trade missions
Québec's aerospace supply chain is experiencing an acceleration in its transformation amidst intensifying market pressures. Prime contractors and integrators are increasingly demanding that their suppliers assume responsibility for the design and engineering of their products instead of the traditional "build-to-print" model. In addition, a growing number of new players such as start-ups and technology SMEs are integrating into the aerospace value chain with a completely new offer based on disruptive technologies (digital technologies, 4.0, Big data, Internet of Things, artificial intelligence, additive manufacturing, etc.). Since these players are the primary source of innovation, it is crucial that their technological development be supported in the pre-commercialization phase to ensure their commercial success and foster their long-term viability as well as the innovation pool they represent. End customers are demanding industrial demonstrators that will validate and adjust the technology before deciding to make more significant investments.
While being attentive to the needs of companies through the initiatives of its working groups, Aéro Montréal and its partners have now launched an initiative to support technology companies in the pre-commercialization phase of their innovative products. This initiative champions partnerships and supports the development and integration of new technologies into local and international value chains. It aims to respond to the many challenges faced by start-ups, especially when setting up a commercialization strategy. The lack of financial levers for the development of industrial demonstrators and the lack of networking among suppliers of technologies of the future and more traditional players is proving to be a real hindrance to the growth of the aerospace supply chain in Québec.
As part of this call for tenders, Aéro Montréal is seeking consultants to offer mapping, training, support and active monitoring of opportunities services, as well as the organization of trade missions.
If you have any questions regarding this call for tenders, please contact us by email at startaero360@aeromontreal.ca
To obtain a copy of the tender document, please send an email to startaero360@aeromontreal.ca
| | |
| --- | --- |
| Lot | Task |
| 1. | Active monitoring of opportunities |
| 2. | Mapping |
| 3. | Training1 |
| 3.1. | Understanding the aerospace ecosystem |
| 3.2. | Partnership culture |
| 3.3. | Systemic thinking and integration of solutions |
| 3.4. | Management of intellectual property |
| 3.5. | Financing in the context of an innovation project team |
| 3.6. | Market development |
| 3.7. | Pitch to a client in aerospace |
| 4. | Support |
| 4.1. | Help in the development of a business plan for the project team |
| 4.2. | Support in developing an industrial demonstrator |
| 4.3. | Assistance in writing proposals in response to an opportunity |
| 5. | Trade missions |
Les dernières nouvelles
February 11, 2020

Femmes et filles de science - Le RRAM se mobilise

Le 9 février dernier, le Regroupement Relève d'Aéro Montréal se...

En savoir plus