Vitrine Compétences numériques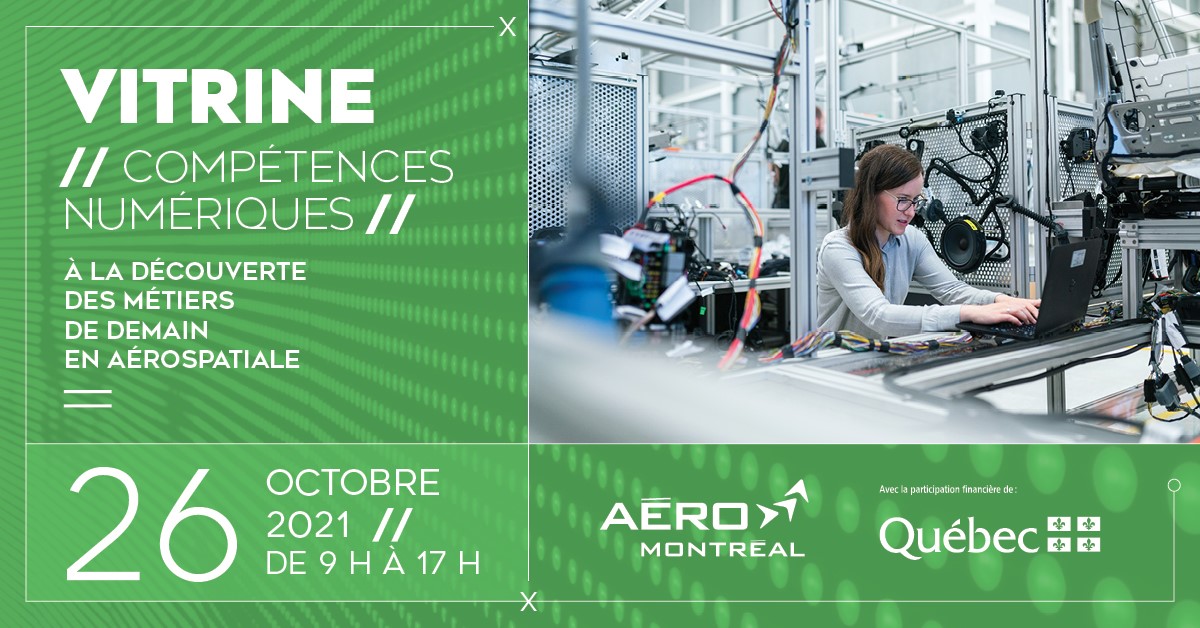 Event date
October 26, 2021 - October 26, 2021
Event location
Contact
Béatrice Perier Agostini
Back to List
Aéro Montréal, with the support of Services Québec, is offering you an overview of the training, programs, laboratories and centres of expertise that will support the development of digital skills in the current and future workforce.
This initiative is being held as part of the Global Supply Chain Summit, the largest gathering of aerospace decision makers in Canada.
TUESDAY, OCTOBER 26, 2021
---
9 a.m.:
Participants' welcome
9:15 a.m. to 3:30 p.m.:
Visits to Digifab QG, ÉTS and Nétur*
*Registration required – places are limited
From 3:30 p.m. to 5 p.m.:
Networking and information booths
---
During the networking event at the Palais des congrès de Montréal, you will have the opportunity to develop special contacts and visit the kiosks to discover the many opportunities for developing digital skills in Québec.
*A vaccination passport will be mandatory for the event.
Is the event for you?
You are a student enrolled in an aerospace program in Québec or an ambassador of the Regroupement Relève d'Aéro Montréal;
You are an HR/training manager from a cluster member company who is looking to develop the skills of its employees;
You are a guidance counsellor or a teacher (high school);
You are a Services Québec business advisor.
Would you like to share your expertise? The event is also for you!
Are you an expert, an educational institution, a centre of expertise or excellence, a laboratory or a research centre? Do you offer support services or training programs related to the development of digital skills?
Contact beatrice.perier.agostini@aeromontreal.ca now to receive the exhibitor's guide.