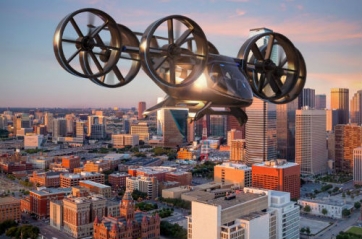 Workgroup members
Hélène Beaugrand Champagne, CAMAQ
Mélanie Bergeron, Cégep Edouard Montpetit
Sylvain Bourque, Transports Canada
Nicholas Brodeur, Bell Textron Canada
Romain Brot, Dronebox
Pascal Chiva-Bernard, ARA Robotique
Phil Cole, Marinvent
Audrey Falcucci, CRIAQ
Stephan Fogaing, MEI
Manon Gaudet, IATA
William De Keiser, CED
Enrick Laflamme, Laflamme Ingénierie
Normand Landry, Explorer solution
Jeremy Laplante, Aeronyx
Sébastien Long, Microdrones
David Neveu, NGC Aerospace
Laurent Pieraut, CS Canada
Sophie Plante, IQI
Anne-Sophie Riopel Bouvier, Exo Tactik
Stephane Roy, Presagis
Abdo Shabah, Humanitas
Marc Saint Georges, Bombardier
Roxane St Louis, Hydro Québec
Marc-André Talbot, Thales
Mathieu Trudelle, DEC
Annu Vaidya, General Dynamics Mission Systems
John Valley, Exodrones
Charles Vidal, CNRC
Louis Xavier, Thales
Erica Zoia, Innosecur
RPAS (drones) technology and the industry are developing rapidly around the world. Already, Québec can count on a good number of players in this growing industry.
The mandate of this working group is to position Québec as a vital and recognized player in the RPAS sector in Canada and internationally. (Created in 2017)
Objectives
To b

ring together and creat

e

synergies within the RPAS community in

Québec

to represent and defend with one voice the interests of players in the sector while contributing to

its

development.

To s

upport the development of

Québec

'

s RPAS sector on a global scale

.

To

strategically position and represent

Québec

'

s RPAS sector

.

To foster

the commercialization of RPAS

.
Key projects
RPAS

Québec

Portal

(

Niche of

excellence)
Workgroup President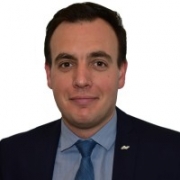 Marc Moffatt

Workgroup President
Conseiller stratégique,
Centre d'excellence sur les drones