Green and Intelligent Supply Chain Working Group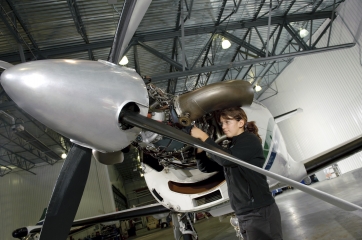 Contact(s)
Martin-Charles Boucher
Workgroup members
Marc Bigras, Groupe Meloche
Jacques Bonaventure
François Cyr, PCM Innovation
Jacques Dodier, Pratt & Whitney Canada
Éric Faucher, Hutchinson
Louis-Marc Pinard, AP&C
Jean Proteau, APN Global
Catherine Robert, Bombardier
Danielle Savage, Bell
Alexandre Verdon, Héroux-Devtek
The global aerospace supply chain is changing rapidly. The challenges resulting from this transformation are significant but come with equally important opportunities for the Québec industry, whose members are recognized for their expertise and ingenuity.
The mandate of this working group is to create an environment conducive to synergies, innovation and collaboration among all players in Québec's aerospace supply chain to strengthen its position within global value chains. The green and intelligent aspects were integrated into the Working group in 2019, in order to get closer to the non-traditional niches of the cluster.
Objectives:
To identify, analyze and communicate changes and

transformations

in global supply chains.

To d

eploy tools, mechanisms and resources to meet the changing realities and needs of the industry.

To e

nsure the

plan

ning

and implementation

of a concerted action plan with the aim of increasing competitiveness (of

Québec

suppliers).
Key projects:
Global

Supply Chain Summit -

Montréal

Digitalization of supply chains
Strategic Roundtable on Surface Treatment
Workgroup President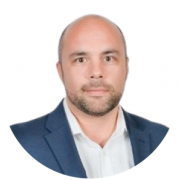 It's exciting to know that we are helping to create the necessary conditions for the development of future technologies that will significantly transform the industry for decades to come.
Louis Marc Pinard
Président du Chantier,
Directeur de l'exploitation,
AP&C