Kevin Smith
Vice President, Human Resources,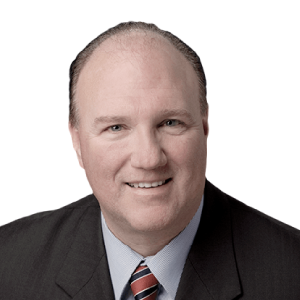 Kevin P. Smith was appointed Vice President, Human Resources, Pratt & Whitney Canada (P&WC), in 2006. He plays a key role in driving P&WC's growth strategy and sustaining its position as an employer of choice. More specifically, he fosters an inclusive, empowered and innovative work environment to increase organizational effectiveness. He is responsible for implementing people and leadership programs to recruit and develop the best talent to meet the company's current and future needs.
Mr. Smith joined P&WC as Vice President, Human Resources, in 2006. He previously worked for more than 30 years in the fields of human resources and labour relations with several companies, including Canada Post Corporation, Irving Oil Ltd., GATX Rail Canada & Air Canada.
A champion of aerospace workforce development, Mr. Smith chairs the committee of the Montreal aerospace cluster Aéro Montréal human resources working group and is a member of the Chamber of Commerce of Metropolitan Montreal. He also sits on the board of CEGEP Édouard-Montpetit. In recognition of his many contributions to the college's École nationale d'aérotechnique (ENA), he received the prestigious "Grand ami de l'ÉNA" award in 2018. He has also held various roles with several charitable organizations over the years, including executive sponsor for P&WC's Centraide/United Way campaign in 2009.
Mr. Smith earned a bachelor's degree in industrial relations and an honours degree in economics from McGill University in 1981.