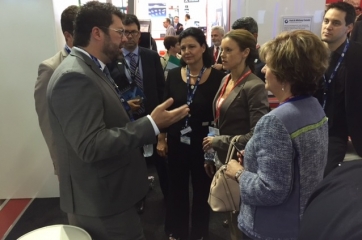 Contact(s)
Damien Pereira
Workgroup members
Jean Blondin, Abipa Canada Inc.
Nick Malorni, Abipa Canada Inc.
Eric Parent, FDC Aéro Composites
Frédérik Centazzo, Aplhacasting
Martin Fournier, Groupe Meloche
Stéphane Turcotte, Nétur
Xavier Kauza, Thermetco
Stéphanie Lemieux, Libellule Monde
Jean Michel Briere, Presagis
Eduardo Ruiz, Ruiz Aerospace
Tommy Trudel, Delastek
Emmanuel Polman , Pratt & Whitney Canada
Jean-Charles Raillat, Groupe DCM
Alexandre Verdon, Héroux Devtek
Guillermo Alonso, Mitchell Aerospace
This working group's mandate is to support the growth of Québec companies by strengthening their strategic positioning, accelerating their international expansion, and promoting consolidation actions. (Created in 2012)
Objectives:
To increase the growth of

Québec

'

s aerospace cluster

tenfold

in order to maintain its position as a global

player

in an increasingly competitive market.

To

foster

synergies within the cluster and ensure

its

global growth.

To s

trengthen the strategic positioning of

Québec

companies.

To p

romote the consolidation and growth of

Québec

companies

.

To increase the

international

presence of

Québec

companies.
Key projects and committees:
International comittee

SME & Innovation committee
Workgroup President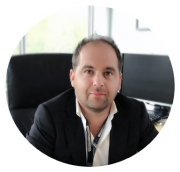 In 2022, the activities and strategic discussions within the Partnerships and Growth Working Group enabled us to lay significant foundations for the growth of Québec companies in the sector. By focusing on our core Issues, we are committed to implementing sustainable actions to reinforce the gradual transformation of our supply chain, making it more agile and consolidated.The involvement of major customers in our strategic discussions and the pursuit of international outreach activities have enabled us to focus on one priority for our Québec SMEs: an efficient and sustainable recovery. The actions planned for 2023 will help to generate tangible benefits for companies in an ever-changing economic environment.
Jean-Charles Raillat
Président du Chantier,
Président Directeur Général
Groupe DCM