International Aerospace Week - Montréal 2019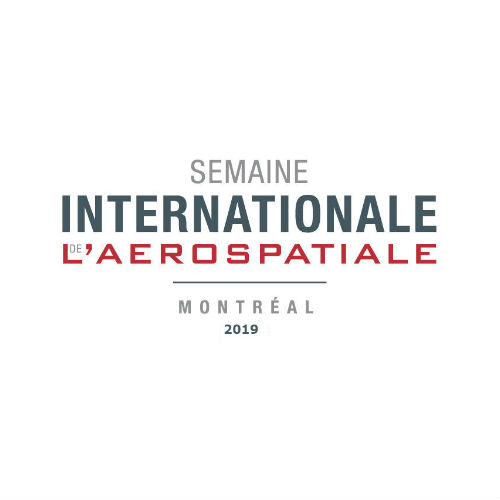 Event date
April 15, 2019 - April 18, 2019
Event location
Palais des Congrès de Montréal
1001 place Jean Paul Riopelle, Montreal, QC H2Z 1H5
Contact
Back to List
5TH EDITION
One of the largest get-together of the global aerospace industry in North America!
For one full week, attend world-class events and meet with all the major industry leaders.
International Aerospace Week is:
• 1,300+ participants
• 100+ international speakers
• 1,400+ B2B meetings
AGENDA FOR THE WEEK:
if you are interested in receiving notification when registration opens for the Week.
SEMINAR ON DEFENCE AND Unmanned AERIAL VEHICLES (UAV)
We are innovating this year by inviting the industrial community from defence and the unmanned aerial vehicles sector to a combined one-day event.
Participants will attend conferences of their choice on subjects related to defence and unmanned aerial vehicles in the morning and then take part in workshops and/or B2B sessions in the afternoon.
This event is an opportunity to learn more about the upcoming cybersecurity challenges for companies.
GLOBAL SUPPLY CHAIN SUMMIT
"Artificial Intelligence: Reinventing the supply chain"
Event organized in partnership with SCALE AI and BCI AEROSPACE
Companies need to reinvent themselves to spur innovation and seize opportunities created by the arrival of new entrants in the supply chain.
Together, we need to boost innovation around disruptive technologies. A better understanding of technologies such as data analysis and artificial intelligence will be required to transform the supply chain and operations, as well as the philosophy of forward-looking companies.
Join us for a day of conferences on the application of artificial intelligence in the aerospace supply chain. Let's find out about the actions we need to take today to be ready for tomorrow.
Wednesday and Thursday, April 17 and 18
AÉROMART MONTRÉAL
AEROMART Montréal promotes business relationships for the aeronautics and space industries. Manufacturers, equipment manufacturers, and all the clusters of subcontractors or international service providers come together in Montréal, the world's third largest aerospace hub.