International Aerospace Week (100% virtual)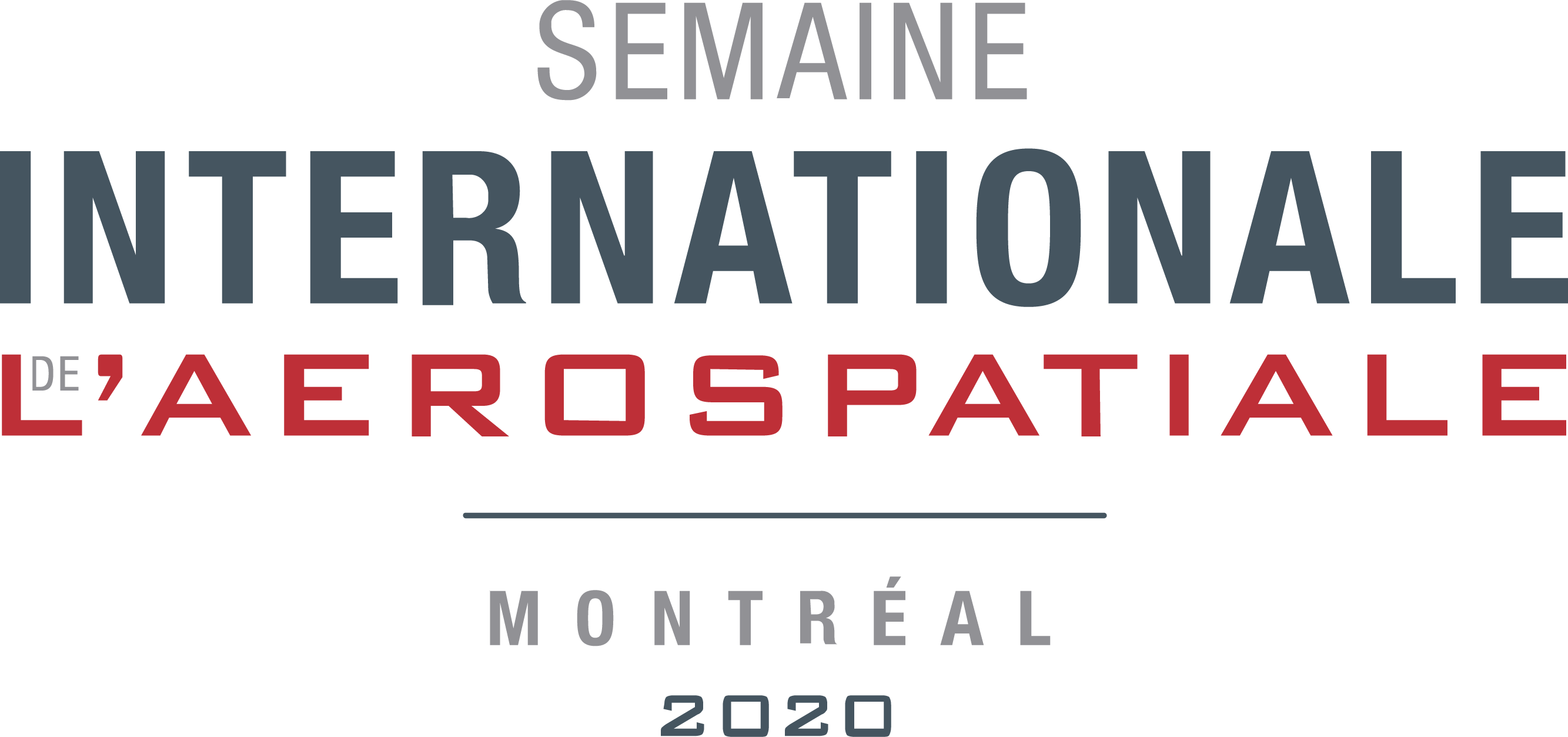 Event date
December 14-17, 2020
Event location
En ligne / Online
Contact
Back to List
Aéro Montréal, Québec's aerospace cluster, will kick off the International Aerospace Week - Montréal 2020, in collaboration with the National Research Council of Canada (NRC) and the Palais des Congrès de Montréal.
From December 14 to 17, 2020, Aéro Montréal will bring together all the players in the Canadian and international aerospace industry for an unprecedented 100% virtual event. This redesigned format, which emphasizes participant safety and leverages the state-of-the-art expertise of the Palais des Congrès de Montréal, will offer a large number of conferences, round tables and virtual business meetings adapted to the different needs of participants from around the world.
Aéro Montréal will offer an innovative experience focused on the new realities of the industry. The week will begin with the 7th edition of International Aerospace Innovation Forum, from December 14 to 15, on the theme of "Smart Travelling Rethought." It will be followed by a day dedicated to Defence and MRO (Maintenance, Repair and Overhaul) activities and the promotion of the aerospace sector to the next generation of world class workers on December 16, with Vitrine 2020, an activity dedicated to industry talent and human resources issues. Finally, December 17 will be devoted to international meetings and inter-cluster collaboration.
"The context has prompted us to be imaginative and resilient to maintain the momentum of one of the largest global aerospace industry clusters in North America. With this new approach, we will take stock of the industry's challenges and explore its capacity to innovate around the world in a safe and bold way," said Suzanne M. Benoît, President of Aéro Montréal.
Our flagship events for the International Aeropsace Week