Competition overview
The Gilles-Demers Awards aims at recognizing the leadership and excellence of Québec's aerospace SME. This competition promotes the development of Québec's aerospace cluster by recognizing SME that have demonstrated leadership in key areas such as the wealth creation and outreach, commitment to innovation as well as business development and internationalization.
Dates to remember
Submission of nominations: from January 20, 2020 to October 20, 2020.

Gilles Demers Prize Gala and Awards Ceremony: Spring 2021.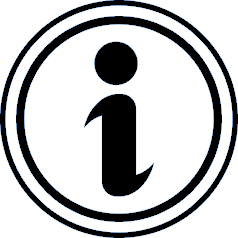 THE CATEGORIES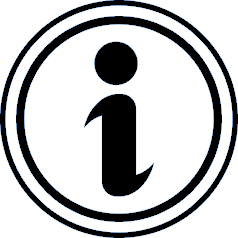 For its fourth edition, the three founding categories will be recognized equally in the Gilles Demers Prize competition.
Wealth Creation and Outreach
Commitment to innovation

Business Development and Internationalization
A prize will be awarded to a company in each category, giving three SMEs the opportunity to demonstrate their achievements and capabilities.
The "Grand Prize" will be awarded to the winning company that excels the most, in a balanced way, in all the three categories combined.
The Gilles Demers Prize therefore offers a total of four Québec SMEs the chance to shine through their excellence!

WHY PARTICIPATE IN THE GILLES DEMERS PRIZE 2021?

Beyond the Trophy and prizes to be given in each category during the Gilles Demers Prize awards ceremony on spring 2021, this contest allows you to:
Position your company as a leader in its category

Increase your company's reputation

Enjoy media visibility (press release issued by Aéro Montréal; provision of promotional videos; specific article dedicated to the wining companies)

ELIGIBILITY REQUIREMENTS

The Gilles Demers Prize is open to all Québec SMEs in the aerospace sector that meet the following criteria:
Company has fewer than 500 employees in Quebec
Company has a Québec Enterprise Number (NEQ)
Company with at least 30% of its activities in the aerospace sector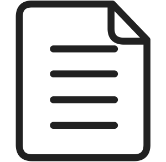 SUBMISSION OF NOMINATIONS AND GENERAL RULES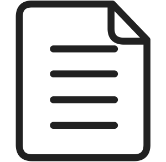 Let us know as soon as possible of your intention to participate in the Gilles Demers Prize competition at the following address: PrixGillesDemers2020@aeromontréal.ca

Then provide two letters of support recommending your candidacy by highlighting your company's achievements in at least one of the three founding categories (Wealth Creation and Outreach; Commitment to innovation; Business Development and Internationalization). These two letters must come from other aerospace industry companies (the size of the latter is not a discriminating factor).

Complete and return the nomination form before October 20, 2020.
Full details of the competition rules are contained in the general regulations.
*The SME that completed the nomination form will be contacted as required by the person responsible for managing the nomination files; this person can also assist in submission of a file.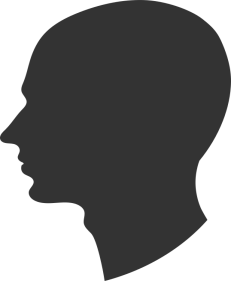 THE LEGACY OF GILLES DEMERS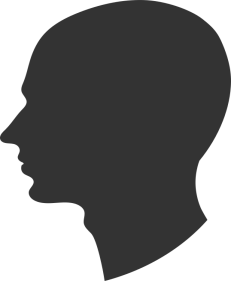 His journey
Gilles Demers joined our industry as an inspector at Pratt & Whitney. Subsequently, he worked for Bendix Avelex. Starting in 1982, he assumed responsibility for quality assurance and business development at Aero Machining. He remained there for 10 years before buying a part of the company in 1992.
His ambition
The ambition of Mr. Demers was clear: to be the best. For Gilles Demers, the term "best" had a profound meaning: his friends were the best, his partners and suppliers were the best ... and that is how his company was the best. Guided by this motto, he understood very early on the merits of establishing a strategy championing consolidation and working in partnership to better serve his customers. This vision not only fostered improvement in his company but also across the entire industry.
Gilles Demers firmly believed that the development of a strong Québec industry hinges on the ability of companies to come together to offer the "best." It is in this spirit that in June 1997 he participated in the creation of the Québec Aerospace Association (AQA). Mr. Demers was elected president of the AQA in 1999 and re-elected many times thereafter.

COMPOSITION OF THE JURY

Biographies à venir
| | | | | |
| --- | --- | --- | --- | --- |
| Catégorie | Compagnie | Prénom | Nom | Titre |
| PME | APN | Michel | Leblanc | Vice-Président Ventes et Marketing |
| Institution financière | BDC | Frédéric | Loiselle | Directeur, Solutions Aérospatiales |
| Maitre d'œuvre | BOMBARDIER AERONAUTIQUE | Jasmine | Theriault | Directrice, Approvisionnement - Intérieurs d'avion, Avionique et Structure |
| Maitre d'œuvre | CAE | Catherine | Thibault | Directrice, Affaires publiques et Communications mondiales |
| Centre de recherche | CONSEIL NATIONAL DE RECHERCHES CANADA | Mouhab | Meshreki | Directeur, Recherche et Développement, Fabrication en Aérospatiale |
| Fond d'investissement | FSTQ | Guy | Boutin | Directeur des investissements |
| Cabinet d'avocat | NORTON ROSE FULBRIGHT | Alain | Ricard | Associé et Chef canadien de l'équipe Transport |
| Institut d'enseignement | POLYTECHNIQUE | Catherine | Beaudry | Professeur titulaire, Titulaire de la Chaire de recherche du Canada sur la création, le développement et la commercialisation de l'innovation, Département de mathématiques et de génie industriel |
| Maitre d'œuvre | PRATT & WHITNEY CANADA | Jacques | Dodier | Directeur principal, Approvisionnement Stratégique et Technologies |
| Audit et Comptabilité | PRICEWATERHOUSECOOPERS | Mario | Longpré | Associé |
CONTACT :
For information on the Gilles Demers Prize competition, please contact Anouk Wawrzyniak.
514 987-9338