Financing Seminar and Holiday Networking Dinner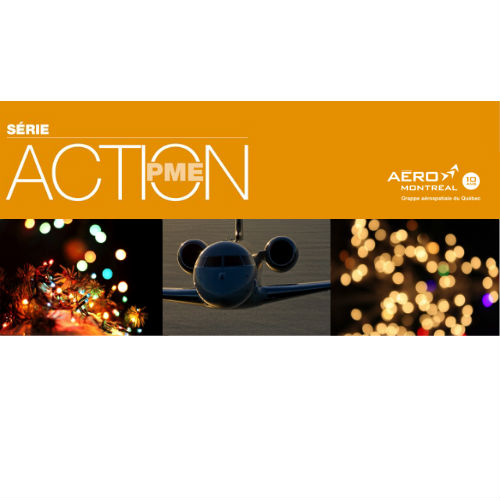 Event date
December 12, 2016
Event location
Hôtel Westin
270 Rue Saint-Antoine O, Montréal, QC H2Y 0A3
Contact
Eva Wolf
Back to List
As part of its 10th anniversary celebrations, Aéro Montréal would like to thank its members for their loyalty by offering them a 50% discount for this event ($75 instead of $150).
The objective of this activity is to strengthen collaboration and exchanges among aerospace companies.
The seminar will be held in the afternoon at the Westin Hotel, followed by a networking cocktail and dinner.
Registration will begin at 1 p.m. and the seminar will start at 1:30 p.m., followed by the networking cocktail (5 p.m.) and dinner (6 p.m.).
We will host as keynote speaker for the financing seminar:
Mr. Pierre Gabriel Côté, President-CEO, Investissement Québec, who will speak at 2 p.m. (Mr. Côté's biography).
Throughout the afternoon, well-known speakers will discuss financing issues applicable to innovative manufacturers, the supply chain and business consolidation in the aerospace.
During the dinner, our special guest will be:
Mr. Michael Denham, President and CEO of the BDC
Tackling the aerospace productivity gap: It starts with entrepreneurs
What's at the root of Canada's much-discussed productivity gap? How is this impacting the bottom line of aerospace companies and their ability to compete? What do the most successful aerospace entrepreneurs to up their game?
Come hear Michael Denham, President and CEO of BDC—the only Canadian bank devoted exclusively to entrepreneurs—answer these questions and present Canada's first ever business productivity benchmarking tool. You will learn how aerospace businesses can use this free tool to compare and improve their productivity levels.
Cancellation Policy:
Cancellations must be made in writing (by email) three business days prior to the event. No refunds will be given and a $100 penalty will be charged if the notification is received after December 6, 2016.