Defence and national security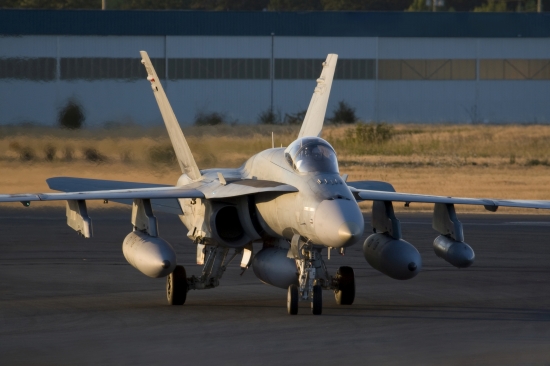 The Canadian defence industry is a cornerstone of domestic security and economic growth. Canadian military procurement programs contribute to the growth of aerospace companies and generate considerable spinoffs across Canada and Québec.
These major contracts support innovation, maintain stimulating and high value-added jobs, and contribute to the health of our industry. Moreover, companies benefiting from military contracts are able to demonstrate their capabilities and their competitiveness internationally. Their expertise can be leveraged through new programs, both in the military and civil aviation sectors.
To take advantage of the potential spinoffs of federal government military procurement, in 2009 Aéro Montréal established the National Security and Defence Working Group, who became the National Security and Defence Committee, composed of members of the industry involved in the defence and security markets. The Committee's mandate is to assure the planning, coordination and implementation of a concerted action plan to respond to the major issues of defence and civil security and promote the industrial capacity of the Québec's aerospace cluster in matters of defence and national security.
Members of the working group Defence and national security

WORKING GROUP CHAMPION
Sylvain Lefrançois
Director, Business Development
Safran-Sagem Canada
Badr Boushel, Mannarino
Keith Meredith, AeroInsight
Amélie de Croutte, Thales
Patrick Bouchard, MEI
André Gilbert, CS Canada
Alain Thilloy, MTLS Aerostructure
Helio Pazinatto, Bombardier
Robin Demircioglu, CRIAQ
Susan Dabrowski, SDM Communication Inc.
Marc Bigaouette, Bell Flight
Jean Hurtubise, CAE
Eric Tremblay, PWC
Nancy D'Agostino, DEC
Stephan Fogaing, MEI
Xavier Kauza, Thermetco
Maxime Hince, INO
François Cyr, PCM Innovation
Marc LeBlanc, L3T
Marc Moffatt, Centre d'excellence sur les drones
Patrick Pharand, Collins Aerospace
Marie-Christine Flibotte, Solaxis
Patrice Lavoie, Varitron
Joe Gazale, L3T
Richard Crépeault, Heroux Devtek
Luc Boucher, Ocean Software
Jarred Knecht, Promark
Benjamin Hamel, Maxar
Glenn Walker, Varitron
Lorenzo Marandola, M1 Composites
Erica Zoia, Conseil économique du Haut-Richelieu
Luc Debargis, LMCO
Nick Chalkiadakis, CMC Electronics
News
Les Snowbirds survolent Montréal et offrent une rencontre privilégiée au Regroupement Relève Aéro Montréal

Le 26 juin dernier, le Regroupement Relève Aéro Montréal (RRAM) a eu la chance unique de rencontrer les Snowbirds des Forces Canadiennes (FC) quelques jours avant leur démonstration aérienne au-dessus du Vieux Port de Montréal. Constitué de...

---

July 4, 2018

L3 MAS Wins More F/A-18 International Business

MIRABEL, Quebec, November 13, 2018 – L3 MAS announced today that it has been awarded two contracts to provide In-Service Support (ISS) services for international F/A-18 fleet operators. RUAG Aviation recently awarded L3 MAS a contract for the...

---

November 13, 2018

L3 MAS Wins Flight Sciences Technical Investigation and Engineering Support Contract

MIRABEL, QUEBEC | JANUARY 24, 2019 L3 MAS announced today that it was competitively awarded the Flight Sciences Technical Investigation and Engineering Support (FS TIES) contract from the...

---

January 24, 2019