COP26 – Québec's aerospace industry at the heart of the transformation towards a sustainable economy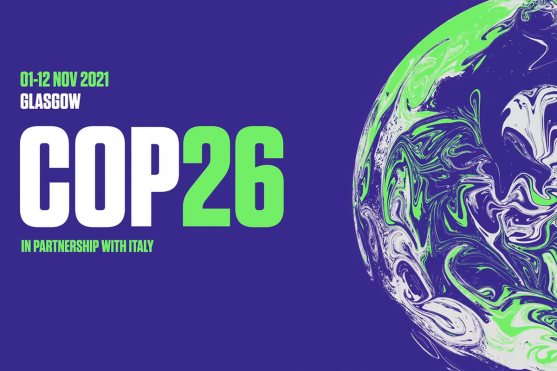 Montréal, November 10, 2021 – On the occasion of COP26 and the day dedicated to transport, Aéro Montréal is underscoring the actions being taken by the Québec aerospace industry to become a major player in the global transformation of the sector.


Developing alternative fuels
Alternative fuels are a lever being looked at by many industries to reduce their greenhouse gas emissions. To ensure the development of a strong sector, Québec's aerospace industry has mobilized to support the establishment of players such as the SAF+ Consortium. This circular economy solution recovers CO2 emissions produced by industries and transforms them into a clean synthetic fuel. The Consortium recently announced one of the first electrofuel productions in North America.
"By 2025-26, SAF+ aims to bring to market a synthetic kerosene (electrofuel) with an 80% smaller carbon footprint than fossil kerosene, capturing 120,000 tonnes of CO2 per year. We are very proud to have succeeded in producing a fuel by combining CO2 from industrial sources with green hydrogen produced in Québec, and thus to contribute significantly to the sector's decarbonization effort," said Jean Paquin, President of SAF+ Consortium.
"New players like the SAF+ Consortium will play a key role in the transformation of the industry. By building a strong alternative fuel sector, we are ensuring that we find quick solutions to reduce emissions from our aircraft in operation. We are strengthening the value chain and making sure that Québec is well positioned in these areas of the future," said Suzanne Benoît, President of Aéro Montréal.


Leveraging Québec's many natural resources
Québec's aerospace industry will be a leading player in the global transformation of the sector thanks to its exceptional access to many renewable resources (hydroelectric, wind or solar). Access to electricity that comes almost entirely from renewable sources will enable it to increase clean electricity production at very competitive costs. These natural resources will be major assets for positioning the industry in future areas such as hybridelectric or hydrogen propulsion.


Pooling expertise to build the aircraft of tomorrow
The aerospace industry will also be able to count on its strong record of collaborative innovation. In recent years, the SA2GE (Systèmes aéronautiques d'avant-garde pour l'environnement) greener aircraft program has been instrumental in facilitating the Québec aerospace industry's shift towards sustainable air mobility. In the coming months, Aéro Montréal and industry players intend to continue their efforts to stimulate collaboration by pooling industrial and academic expertise around innovative projects.
"By joining forces within the SA2GE mobilization project, the Québec aerospace industry has developed, in partnership with SMEs as well as research centres and universities, technologies that will contribute to the reduction of its environmental footprint, particularly through a reduction in greenhouse gas (GHG) emissions generated both in Québec and internationally. For SA2GE phases 1 and 2, some 881 kilotonnes of CO2-eq will be avoided thanks to the combined progress of these two phases in the 10th year of technology integration," said Ghislain Lafrance, President of SA2GE and President and CEO of TeraXion.
Finally, companies such as Bell Textron Canada, CAE and Pratt & Whitney Canada, which are being supported by the governments of Québec and Canada to develop more sustainable technologies, will play a vital role in making Québec a leader in future air mobility.


About Aéro Montréal
Created in 2006, Aéro Montréal is a strategic think tank that groups all major decision makers in Québec's aerospace sector, including companies, educational and research institutions, as well as associations and unions.
The activities of Aéro Montréal are made possible thanks to the participation of the governments of Canada and Québec, the Montréal Metropolitan Community, as well as company members of the cluster.


For more information:
Léa Guicheteau
Aéro Montréal
514-550-7494
lea.guicheteau@aeromontreal.ca
Kaven Delarosbil
Aéro Montréal
514-743-2728
Kaven.delarosbil@aeromontreal.ca