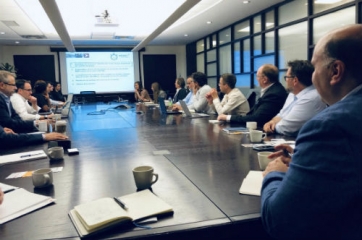 Contact(s)
Damien Pereira
Workgroup members
Members of the site - update in progress
Many companies in Québec's aerospace cluster work in MRO (maintaining operational capacity). They have common challenges and no forum to collaborate and share their expertise.
This working group's mandate is to promote the excellence of Québec's MRO sector worldwide through concerted initiatives led by players with cutting-edge expertise. (Created in 2019)
Working Group Objectives:
To ensure the sustainability and

expansion

of the MRO sector in order to strengthen its position as an international

player

in an increasingly competitive market.

To enhance

the attractiveness of the MRO sector

To s

trengthen the strategic positioning and competitiveness of

Québec

companies in the sector

To work to

ensure that regulation is not a drag on the sector's growth



Workgroup President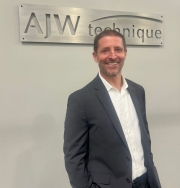 Québec's MRO sector made significant strides in 2022 thanks to the strategic discussions held within the Working Group. Solid foundations have been laid for the sector's gradual transformation, but there is still a need to strengthen cooperation between all players in the ecosystem to ensure the long-term growth of Québec expertise. The sector's major companies have an important role to play in supporting Québec SMEs in their development on international markets, and to ensure an efficient and sustainable recovery. The outlook for 2023 is promising, with actions planned to promote concrete spinoffs in Québec for companies in a rapidly changing economic context.