Tom Hugues
Manager - Innovation Exploitation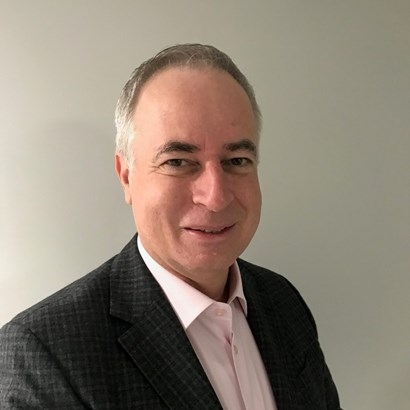 Tom Hughes is a graduate in computer science from the University of Toronto, while also being a Communications and Electronics Engineering Officer in the Reserves. He transferred to the Regular Force in 1985 in order to become a search and rescue helicopter pilot.
After receiving his wings in 1987 he flew the Labrador helicopter in Comox and Gander. In 1993 he spent three years in Ottawa as the Operational Requirements Officer for the Canadian Search and Rescue Helicopter Project now known as the Cormorant. Following this he was posted on exchange to the United States Coast Guard Air Station Cape Cod, returning in 1999 as the Cormorant Project Director.
Additional appointments included the Commanding Officer of 413 Squadron in Greenwood, Commanding Officer of Camp Mirage in the Middle East supporting our operations in Afghanistan, followed by three years as the J3 Air at Canadian Forces Expeditionary Command, and then appointment as the RCAF Director Air Strategic Plans.
Tom finished his military career as the Senior Military Advisor to the Associate Deputy Minister (Science & Technology), retiring in 2018 to take on his current position managing Sandboxes and Innovation Assessment for the Innovation for Defence Excellence and Security (IDEaS) Program.