Steven MacKinnon
Parliamentary Secretary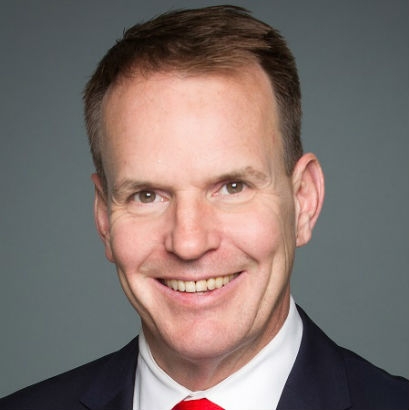 Steven MacKinnon is the Member of Parliament for Gatineau (Québec), where he resides with his spouse Janelle (Côté) and their three children, Liam, Cassandra, and Alexander.
Prior to his election to Parliament, Mr. MacKinnon was senior vice president at a global consultancy, where he was a practice director for mergers, acquisitions and financial communications. He has been involved in national and international transactions worth hundreds of billions of dollars. Bloomberg recognized his practice as Canada's leading mergers & acquisition advisory, which was also a recipient of the Canada-China Business Council's Gold Award.
Mr. MacKinnon is an experienced figure in the Liberal Party of Canada, which he served as national director from 2003 to 2006, serving also as an advisor to former Prime Minister Paul Martin. In 2009, he was Co-chair of the party's Reform Committee, and he was the national returning officer for the Liberal leadership contest in 2013. He also served as an advisor to New Brunswick Premier Frank McKenna from 1988 to 1995. Over the course of his career, Mr. MacKinnon has participated in constitutional negotiations, the negotiation of trade agreements, collective agreements, and major health, education, and election reforms.
In January 2017, Mr. MacKinnon was appointed Parliamentary Secretary to the Minister of Public Services and Procurement by the Prime Minister. He is Vice Chair of the Canada-United States Inter-Parliamentary Group, Counsellor on the Canadian NATO Parliamentary Association (NATO PA), Chair of the Outaouais Caucus and Vice Chair of the National Capital Caucus. He is also a member of the Canada-China Legislative Association and the Canadian Branch of the Assemblée parlementaire de la Francophonie (APF).
Mr. MacKinnon holds a bachelor's degree in business administration from the Université de Moncton and a master's in business administration (MBA) from Queen's University.
Mr. MacKinnon enjoys reading and running, as well as music and sports. He has volunteered with literacy and domestic violence organizations.