Pierre Cardin
Executive Vice President Public Affairs,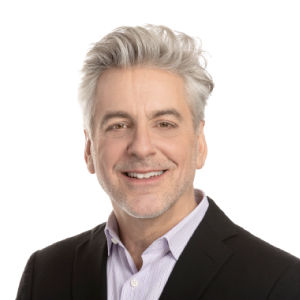 Pierre Cardin was born and educated in Canada. He studied at Collège de Montréal and Collège Jean de Brébeuf, then law at Université de Sherbrooke. He also has a diploma from Université de Paris 1 (Sorbonne-Pantheon) in International Commerce. Pierre Cardin is a standing member of the Quebec Bar and was also registered as in-house counsel at the Virginia State Bar.
Prior to his in-house experience, Pierre Cardin practiced in law firms based in Montreal and Paris (Lafarge Flécheux, Paris and Lafleur Brown deGrandpré, Paris, Montreal and Brussels).
He started his career at Airbus in 1990 when he joined Matra Marconi Space in Toulouse as General Counsel (now the satellite business of Airbus Defence and Space) and in 2000 moved to the newly formed EADS company with the Corporate Legal department in Paris. Moving on, he took other responsibilities overseas as EADS Group General Counsel and Corporate Secretary for North America and was based in Washington DC for 8 years (2003 – 2011). During those years in Washington DC he played a key role in the highly mediatized tender of the USAF for Aerial Refueling Tanker Aircraft program and US Army LUH helicopter program. He was in nomination in 2010 as General Counsel of the Year by the International Law Office (ILO) in cooperation with the Association of Corporate Counsel (ACC) in New York.
From 2011 to 2016 he moved back to Munich and was the Airbus Group Export Compliance Officer, driving an organization dealing with all aspects of sanctions, embargoes and export control related matters for the Group. More specifically he played a key role in providing counsel on all aspects of the implementation of the sanctions against Russia, and the lifting of sanctions with Iran (JPOA and JCPOA) as it related to the Airbus Group activities. He was instrumental in reaching the agreements for the sale of more than 120 aircraft to Iran Air announced in January 2016, shortly after Implementation Day of the JCPOA. In 2015, the Airbus Group Export Compliance team was appointed Best Team of the Year – Europe for Export Control and Sanctions by the renowned WorldECR publication of London.
Since January 2017, Pierre Cardin was Head of Procurement Strategy and Services for Airbus, based in Toulouse. He lead an organization of 250 people located in Asia, Europe and USA managing services for Procurement such as strategy, digital solutions, contracting activities or Regional Sourcing Offices management (strategic sourcing, indirect procurement and suppliers development activities) for all Airbus divisions.
Pierre Cardin was appointed on January 1, 2019 Airbus Head of Public Affairs Canada. This is a new position that follows the recent Airbus investment in Canada in the A220 partnership with Investissement Québec.
He will also be the Airbus representative for ICAO.
Pierre Cardin will be based in Montreal.
Side note:
In 2013, he was also appointed Ambassador by the Law faculty of Université de Sherbrooke in Canada, a distinction proposed to some of the most distinguished alumni.