Micael Johansson
President & CEO,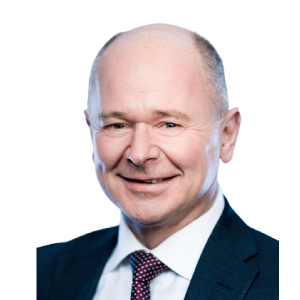 Micael Johansson is President and CEO of the Swedish defence and security company Saab. He is a member of Saab Group Management.

Mr Johansson took up his position October 23 2019.

Mr. Johansson brings around 40 years of experience within engineering, sensor systems and defence. He is an experienced leader, and has served within many different areas and at many different levels of Saab AB through the years. Most recently, he served as Senior Executive Vice President and Deputy CEO for Saab AB. Before that, he served as Senior Vice President and head of business area Surveillance, comprising Saab's operations within Radar, Electronic Warfare, Command and Control and Traffic Management systems.

Since 2019, he is a member of the Board of ASD – Aerospace and Defence Industries Association of Europe.

Mr. Johansson started his career as a systems engineer in 1985. After that, he held various management positions at Saab Avionics (then known as Ericsson Saab Avionics). In 2008, he was appointed President of Saab Avitronics and in January 2010 Senior Vice President and Head of Saab's business area Surveillance.

He is active on a global level within Saab through various positions and boards within Saab, giving him a unique platform for involvement in the business in countries such as USA, United Arab Emirates, Saudi Arabia and Brazil.

Mr Johansson holds a BSc+ in Mathematics and Computer Science at University of Uppsala, Sweden and various management training, e.g. at IFL Executive Education and Investor Forum Novare.

He resides in Uppsala, north of Stockholm, Sweden; he enjoys golf and downhill skiing.