Maria Della Posta
President,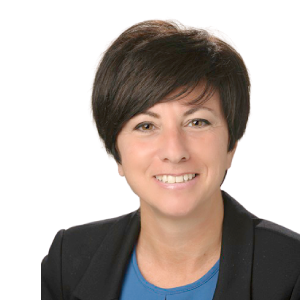 Maria Della Posta was named President, Pratt & Whitney Canada in June, 2019. Maria leads all global operations, engineering, customer service, sales, marketing and business development organizations, and a team of more than 10,000 employees worldwide. She is focused on launching products and services that drive sustainable growth and deliver exceptional customer service across all its segments including: the general and business aviation, regional turboprop, helicopter and auxiliary power unit markets.
Maria joined Pratt & Whitney in 1985 and progressed through roles of increasing leadership in Supply Chain, Finance and Customer Service. Named vice president, Customer Support in 2001, senior vice president, Sales and Marketing in 2010, and senior vice president Pratt &
Whitney Canada in 2012, Maria has been instrumental in driving a significant business model transformation and a customer-centric culture. She led the growth of a global aftermarket network which supports an extensive portfolio of more than 64,000 engines in service, and more than 13,000 customers worldwide.
Maria is recognized as a champion of inclusion and leadership development both within Pratt & Whitney and the aviation industry. Active on many educational boards, Maria serves on a number of industry boards and associations, including AIAC, Aero Montreal, GAMA, Centraide (United Way) of Greater Montreal, and McGill Advisory Boards.
Maria holds a bachelor's degree in commerce and an MBA from McGill University.