Hiroaki Yamamoto
President & CEO,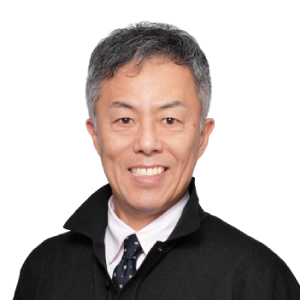 Hiro Yamamoto currently serves as President and Chief Executive Officer of MHI RJ Aviation, ULC. in Canada and its sister entities both in the United States and Germany ("MHIRJ"), leading group entities in the business of aerospace services, providing aftermarket support to the fleet of renowned CRJ Series aircrafts as well as supporting the various aspects of aerospace related business carried out by its shareholder, Mitsubishi Heavy Industries, Ltd. ("MHI").
Prior to assuming his current role, he was Vice President, Group Strategy Office of MHI overseeing strategic planning and business promotion, including mergers and acquisitions, of the MHI Group worldwide from 2015 to 2020. He also had been the general counsel of Mitsubishi Motors Corporation ("MMC") from 2007 to 2011 before returning to MHI as one of the senior corporate counsels. Earlier in his career, he also served as the general counsel and corporate secretary of Mitsubishi Heavy Industries America, Inc. ("MHIA"), MHI's US holding operations, from 2000 to 2006 in New York City.
His other major commitment included the shareholders committee membership to Primetals Technologies, metals machinery joint venture formed by MHI and SIEMENS AG, advisory committee membership to Orano, French nuclear fuel cycle company. Until recently, he was also serving as the board member of Mitsubishi Aircraft Corporation and Mitsubishi Logisnext, material handling solutions.
He joined MHI as a sales and marketing representative responsible for missile defense systems for Japan Defense Agency, and later moved to the legal department supporting the aerospace market, among other business segments. Mr Yamamoto holds an undergraduate degree from Hokkaido University, Sapporo, Japan, and is a graduate of Tulane Law School, New Orleans, Louisiana.