David Brulotte
Delegate General of Québec in Tokyo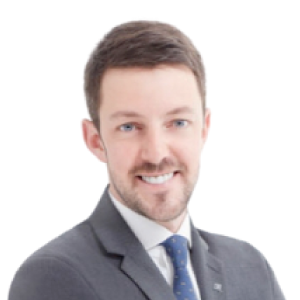 David Brulotte was appointed Delegate General of Québec in Tokyo on June 3, 2019.
In June 2018, He was appointed Director for Asia-Pacific and the Middle East for Invest Quebec, the Province of Quebec's financing corporation and economic development agency. Based in Japan, Mr. Brulotte manages the operations of IQ's offices in Japan, Korea, China and India and the business development in the wider region. Before his posting in Tokyo, He was based in Paris from 2014 to 2018 as the as the business development director for France, Italy and the BENELUX in IQ's Paris offices. Prior to his role in Paris, Mr. Brulotte worked as a trade commissioner for over 2 years at the Quebec Government office in London.
Before joining the Quebec civil service, he worked in disarmament affairs for the United Nations in Kathmandu, Nepal.
Mr. Brulotte speaks French, English and Japanese. He studied in France and Singapore, holds a B.A. in political sciences from Université Laval as well as an M.A. in international studies and diplomacy from the University of London's School of Oriental and African Studies. He has been involved in cultural philanthropy in Quebec and has represented Canada at the Triathlon world championships in 2017 as well as being an Ironman All World Athlete the same year. He received Université Laval Foundation's Raymond Blais distinction in 2015 and Rotary International's Paul Harris Fellowship in 2018.