Colonel John J. Alexander
Director of Air Simulation and Training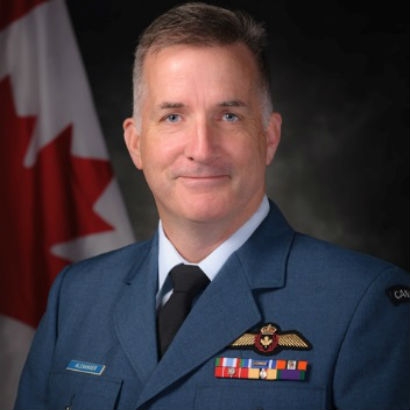 Colonel John Alexander enrolled in the Canadian Armed Forces in 1989 as a tactical helicopter pilot. He has served several tours as both a tactical and a special operations aviator. Tours of operations include Bosnia (2002-3), the War in Iraq (2003, 2005), Northern Ireland (2004) and the Multinational Force & Observers (2015-16). He commanded 427 Special Operations Aviation Squadron (2010-2012) and his most recent command was as the Canadian Task Force Commander and Chief of Liaison to the Multinational Force & Observers in the Sinai, Egypt.
He is a graduate of the University of Western Ontario (Bachelor of Arts- 1985), Royal Military College (Masters of Defence Studies- 2009) and the NATO Defence College Rome (2015).
He now serves as the Director of Air Simulation & Training with responsibility for the RCAF's Simulation Strategy; simulation procurement; various contracted training services; and, the Future Aircrew Training program to replace the NATO Flying Training and the Contracted Flying Training Services contracts.