Alain Aubertin
President & CEO,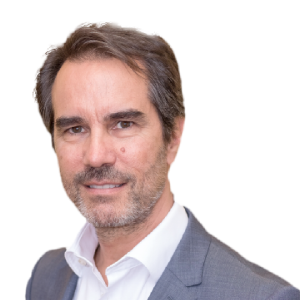 Alain Aubertin, who earned his Ph.D. in Innovation Management from Polytechnique Montreal, is the President & CEO of the Consortium for Research and Innovation in Aerospace in Quebec (CRIAQ).

Collaborating with national and international partners on various continents, Mr. Aubertin has an excellent network of industrial, government and institutional and academic contacts, and in research and innovation circles and several industrial sectors. An excellent communicator, he has 30 years of diversified experience in private enterprise and in the public sector.

Committed and innovative, he is passionate about the development of collaborative approaches to innovation and business aimed at creating lasting benefits for the partners involved and the society.

Mr. Aubertin has a keen interest in emerging technologies, innovation systems of many countries, business, international development and research partnerships. He has notably managed more than 150 case studies of private and public organizations in North America, Europe, Russia, Japan and South America.