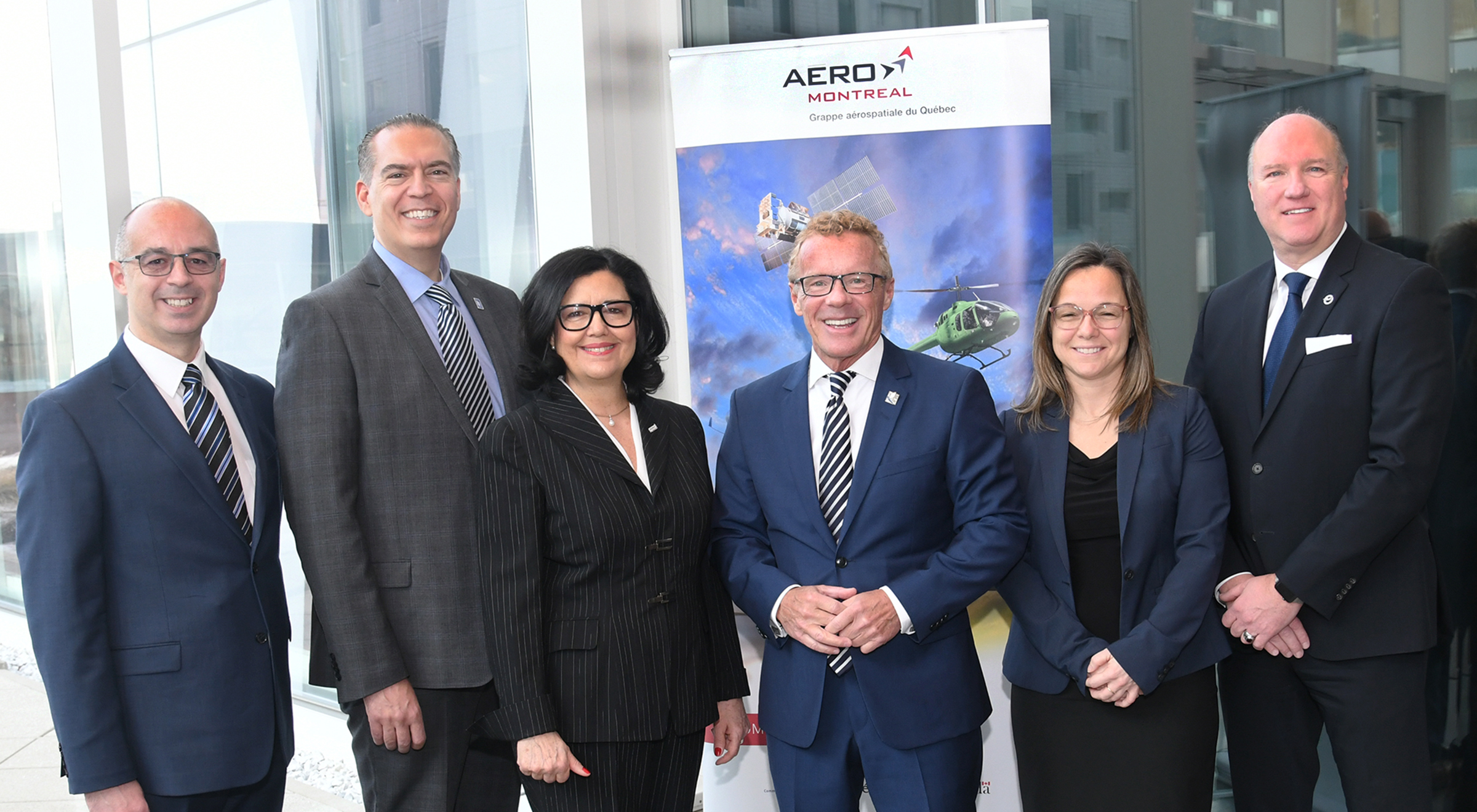 March 9, 2020
Aéro Montréal Unveils White Paper on Best Practices for Equity, Diversity and Inclusion
Aéro Montréal today unveiled major recommendations and guidelines proposed by the aeronautics industry to promote the development of diversified skills and fair employment practices within organizations in the sector. The presentation of the white paper's conclusions took place in the presence of Jean Boulet, Minister of Labour, Employment and Social Solidarity and Minister responsible for the Mauricie region, as well as many members of the industry.
A strong, qualified and diversified workforce is a powerful driver for performance and innovation – factors essential for companies to continue to grow and stand out on the world stage. More than 34,000 positions will need to be filled in Québec's aerospace sector over the next 10 years. The industry is working to develop a concerted strategy to address major workforce challenges.
Through this initiative, Aéro Montréal intends to support organizations in the implementation of tangible equity, diversity and inclusion (EDI) action plans. A true work and reference tool, the white paper will also guide the industry in implementing an aerospace succession planning strategy designed to attract the next generation of skilled workers.
Highlights
The report - entitled Pour des organisations inclusives dans la grappe aérospatiale du Québec : Miser sur des compétences diversifiées et des pratiques équitables (For inclusive organizations in Québec's aerospace cluster: Building on diverse skills and fair practices) - presents four major proposals for action encompassing: 1) the attraction of new skills and renewal of the workforce by ensuring that EDI is promoted and maintained; 2) the identification of sources of bias; 3) the implementation of a strategic organizational plan; and 4) the strengthening of EDI management expertise in small, medium and large enterprises and the implementation of measures to evaluate and assess changes.
A concerted initiative
Prepared in collaboration with Tania Saba, BMO Chair in Diversity and Governance and Professor at the School of Industrial Relations at the Université de Montréal, the white paper reflects comments and suggestions gathered from a survey of industry members. It is the culmination of a lengthy and rigorous process that began following the Inclusive Organization of Tomorrow Forum hosted by Aéro Montréal in March 2019 as part of International Women's Day.
Discover the report: Pour des organisations inclusives dans la grappe aérospatiale du Québec : Miser sur des compétences diversifiées et des pratiques équitables
Les dernières nouvelles
March 26, 2023

Le poste d'inspectrice en 5 questions avec Mélanie Mireault

Portrait disponible en français seulement 10 ans dans l'industrie...

En savoir plus