2020 Symposium on the Canadian Defense and Security Market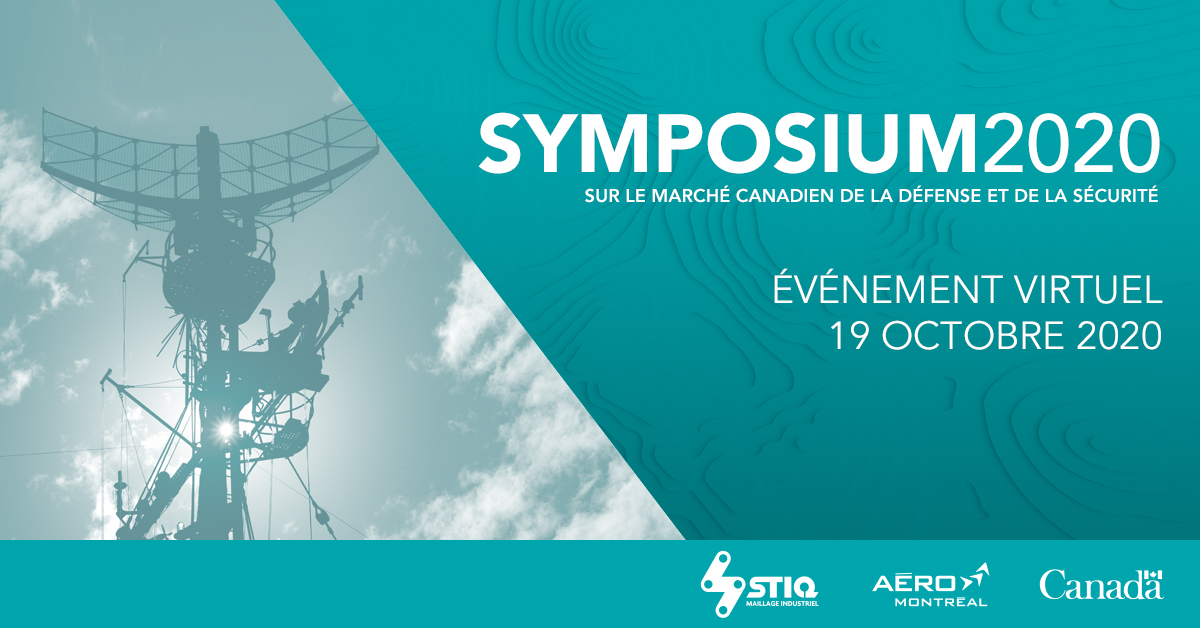 Event date
October 19, 2020
Event location
Contact
Back to List
The Quebec Symposium on the Defence and Security market, an initiative of Canada Economic Development for Quebec Regions organized in partnership with STIQ and Aéro Montréal, is back for a fifth edition. It will take place on October 19th, in virtual mode, and will offer the opportunity to explore the new reality for the defence and security market.
Starting on this good note, it will be a jam-packed defence and security sector focused event designed for SMBs.
This year's Symposium will once again address several topics including major projects in development, American and foreign markets and their regulations.
Companies will be able to meet key actors in the defence and security markets, including Public Service and Procurement Canada, Innovation, Science and Economic Development Canada, the Department of National Defence, the Canadian Coast Guard and prime contractors. This is your best opportunity in Quebec to network with them!
Save the date on your agenda !
Registration and more information to come.
An initiative of:
Organised by: