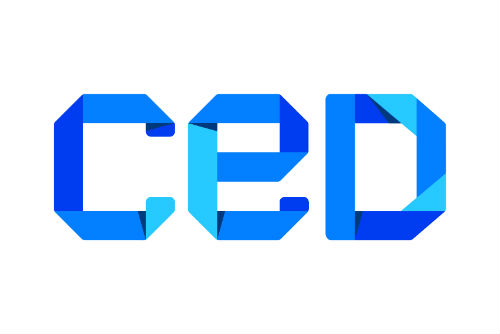 July 15, 2019
$1.6 million for the establishment of a pre-qualification centre for unmaned aerial systems in Alma
Alma, July 15, 2019 – The governments of Canada and Quebec are providing a total of $1.6 million in funding to the Unmanned Aerial System Centre of Excellence (UAS-CE) to support the establishment of the Qualia Pre-Qualification Centre in Alma, in the Saguenay–Lac?Saint?Jean region.
This project, valued at $2.4 million, will enable companies in the civilian and commercial drone sector to validate their products and services, as well as the results of research and development activities associated with the design of drone systems, in real-world situations.
This financial assistance includes a $800,000 non-repayable contribution from the Government of Canada under Canada Economic Development for Quebec Regions's Regional Economic Growth Through Innovation program. Funding of $800,000 from the Government of Quebec, through the Programme de soutien aux organismes de recherche et d'innovation, has also been confirmed. The Government of Quebec's support is in line with the objectives of Quebec's Aerospace Strategy 2016?2026 to develop the drone sector and its civilian applications.
Mr. Richard Hébert, Member of Parliament for Lac?Saint?Jean and Parliamentary Secretary to the Minister of Small Business and Export Promotion, on behalf of the Honourable Navdeep Bains, Minister of Innovation, Science and Economic Development and Minister responsible for CED, and Mr. Éric Girard, Member of the National Assembly for Lac?Saint?Jean and Parliamentary Assistant to the Minister of Energy and Natural Resources, on behalf of Mr. Pierre Fitzgibbon, Minister of the Economy and Innovation and Minister responsible for the Lanaudière Region, made the announcement today.
Quotes:
"The RPAS (drone) sector is expanding rapidly in Québec. By establishing a site where companies from the RPAS sector will be able to test their new products in an optimal way, the CED is supporting their growth ambitions. It responds directly to the need to create synergies among aerospace companies with a view to implementing operational demonstrators and commercializing new products. The StartAéro 360° initiative, which we launched in 2018, is designed specifically to encourage these synergies."
Suzanne M. Benoît, President of Aéro Montréal.
"I am delighted with CED's support for the Qualia project, which will contribute to the growth of the local, regional and national economies and the vitality of our communities. This assistance also reaffirms the role that the Government of Canada plays in the development of innovative businesses and organizations here at home and, consequently, in the growth of the Canadian economy."
Richard Hébert, Member of Parliament for Lac-Saint-Jean and Parliamentary Secretary to the Minister of Small Businesses and Export Promotion
"The Qualia project is in alignment with the Government of Canada's priorities by fostering the growth and evolution of inclusive regional innovation ecosystems. It will also support the development of a strong industry by promoting the mobilization, growth and competitiveness of companies in the drone industry. We promote long-term economic development, and that benefits organizations, businesses and communities."
The Honourable Navdeep Bains, Minister of Innovation, Science and Economic Development and Minister responsible for CED
"The establishment of this new centre is of strategic importance for the Saguenay–Lac-Saint-Jean region, which, thanks in part to the initiatives of the Centre d'excellence des drones, has developed an expertise that is now recognized in the drone sector. I am convinced that this project will allow our region to gain an even stronger foothold internationally and that it will generate considerable economic spinoffs here and everywhere else in Quebec."
Éric Girard, Member for Lac?Saint?Jean and Parliamentary Assistant to the Minister of Energy and Natural Resources
"Thanks to the Qualia Pre-Qualification Centre, the UAS-CE will have the necessary infrastructure and equipment to enable Quebec companies in the civil and commercial drone sector to be among the world leaders. We are therefore enthusiastic about supporting this important project, which will strengthen the competitiveness of a key sector of the aerospace industry and whose civil applications are associated with a number of well-established economic sectors in Quebec, such as security, energy, agriculture and natural resources."
Pierre Fitzgibbon, Minister of Economy and Innovation and Minister responsible for the Lanaudière region
Les dernières nouvelles
June 30, 2020

Bombardier Global 7500 Jet Receives Business Aviation's First-ever Environmental Product Declaration

Bombardier Global 7500 Jet Receives Business Aviation's First-ever...

En savoir plus