OAC's Aerospace Unplugged 2021 LIVE - IN PERSON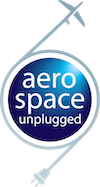 Date de l'événement
2 décembre 2021
Lieu de l'événement
Natasha Gagnon
Toronto Airport Marriott Hotel 901 Dixon Rd Toronto, Ontario M9W 1J5 Canada
Contact
Retour à la liste
Aerospace Unplugged 2021 will be Live!
December 2nd, 2021 at the Toronto Airport Marriott Hotel
Join us for an amazing opportunity to hear from three of our industry's leading experts: Richard Aboulafia, Ron Epstein, and Kevin Michaels.
Learn more on current trends in aerospace and MRO, supply chain outlooks, and forecasts based on data covering commercial, defence, business, and regional aviation markets.
Don't miss the acclaimed, thought-provoking and most entertaining aerospace panel to be held in Toronto this year! Analysts to the power of THREE, learn more about our guest experts and their respective expertise.
Participate in discussions with the panel and take advantage of professional networking opportunities with the panelists, industry stakeholders, your customers and colleagues.
Our members will be invited to join OAC's Annual General Meeting which will kick off the agenda on December 2nd. We will begin the Aerospace Unplugged event with a seated networking luncheon followed by the presentations of our special guests.
FOR MORE INFORMATION OR TO REGISTER, CLICK HERE.