Rich Billard
Directeur général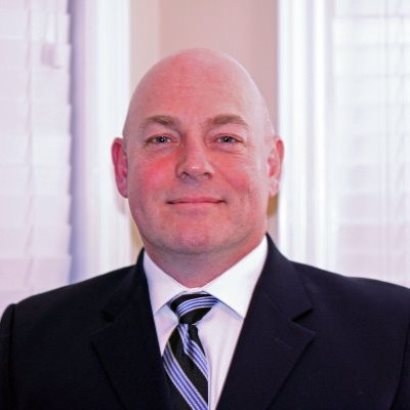 Rich enrolled in the Canadian Armed Forces in 1989 after successfully completing the Aircrew Selection process in Toronto. However, like many others before and after him, his career path was modified early on leading him to become a Naval Combat Systems Engineer. He graduated from the Royal Military College in 1993 with a Bachelor of Engineering in Chemical and Materials to start his naval career in Esquimalt spending valuable time in the Training Squadron onboard the steamers.
Naval Technical training took Rich back home to Halifax at CFNES and Dal Tech and Phase VI Afloat training in HMCS HALIFAX where he was fortunate enough to deploy with the NATO Fleet (NATO 96). He served as the Underwater Projects Officer at FMF Cape Scott prior to joining HMCS MONTREAL as the Assistant Head of Department where he enjoyed another NATO Deployment (NATO 98). Rich's next shore posting was in the Formation Safety Office as the MARLANT Non-ionizing Radiation and Laser Safety Officer. In August of 2001, Rich joined HMCS CHARLETTOWN as the Head of the Combat Systems Engineering Department and deployed shortly thereafter on RORTO 0 of OPERATION APOLLO.
After his Head of Department tour, he was selected for post graduate study and obtained a Masters of Business Administration from the Sobey School of Business at Saint Mary's University in Halifax. Upon completion, Rich remained in the Halifax area posted into the Engineering Operations Section in N37. After three years in this challenging role, Rich attended the Canadian Forces College in Toronto where he obtained a Masters in Defence Studies while completing the Joint Command and Staff Programme. In 2009, he was then posted to Ottawa and promoted to Commander (Acting While So Employed) as DMSS 8.
Shortly after being posted to Ottawa Rich retired from active service to join the private sector and his family back in the Halifax area as the Halifax based Director of Business Development for MDA Systems Ltd. where he worked from 2009 to late 2016. Rich was a member of the Aerospace and Defence Industries Association of Nova Scotia (ADIANS) board for a number of years and served as the President of the organization and the Chair of the Atlantic Alliance of Aerospace and Defence Industries Association (AAADA). In November of 2016, Rich moved on from MDA to become the first Chief Executive Officer of the newly formed Atlantic Canada Aerospace and Defence Association based in Halifax.
He is active in the community as the coach of the Lockview High Boys Rugby team and a member of the Riverlake Rugby Football Club coaching staff.