Louise Mercier
Présidente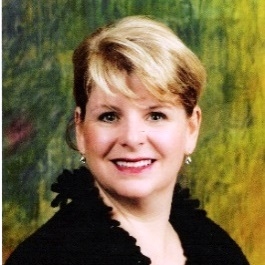 Louise Mercier is a high profile senior industry defence consultant, expert in Canadian defence procurement practices and policies, specializing in industrial win-strategies. Currently she is the President of FMJ Solutions in Ottawa, Ontario, and a Senior Defence Associate of Hill + Knowlton Strategies. She is best known for her strong relationships at executive levels of industry, government and the defence media.
Louise brings the leadership, strategic planning and managerial experience associated with a 25+ year business development career, to build and implement capture strategies complex, military industrial programs, ranging in value up to $25B. Her clear industrial insights, and crisp strategic counsel through the full range of the business capture processes (competitive analysis, price to win, probability of win strategies, strategic partnerships, ITB's) has been the key to her clients success. With her partners' she is also provides political, media and value proposition counsel.
Louise has specialized in complex system integration programs and has helped to win various contracts in various information management programs that include C2 /C4 systems, above and underwater combat systems, training systems, weapons, weapon systems, sensors and sonar' systems in both air and naval defence environments.
She has provided consulting services for a number of national and international firms including but not limited to; Hill + Knowlton, DCNS, CAE, Davie Shipyards, Paradigm Shift, Navtech Architects, CMC Electronics, 3M, and MBDA. Before providing consulting services, she held increasing levels of business development roles with IT/NET, Lockheed Martin, CMC Electronics, and ADGA.
A well-known face in the defence industry Louise Mercier is a Past National President of The Navy League of Canada, is the founder of Canada's Women in Defence and Security, is an Executive Board Member of The Canadian Defence Association Institute, and is an active volunteer of CADSI (Canadian Association Defence and Security Industry). In cooperation with the RCN and CADSI leadership, she manages and Chairs CADSI's Annual , Navy Outlook.
As a result of her commitment to the Navy League of Canada, and the Royal Canadian Navy, in 2011, she was awarded the Admiral's Certificate of Appreciation in recognition of exceptional service to the RCN, and in February 2013, was awarded the Queen's Diamond Jubilee Medal. As an active volunteer, Louise Mercier has helped to raise over $1M for various charities including MFRC, Navy League of Canada, Dartmouth Rotary Club, Nova Scotia Cancer Society and the Ottawa Services Attache Association.