François Potgieter
Gestionnaire, sous-traitance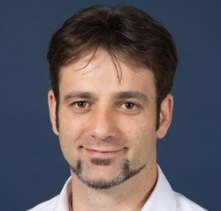 Francois is a supply chain professional with 16 years valued experience in contract and supply chain management roles within petrochemical, energy, mining and shipbuilding industries.
He studied Purchasing and Logistics Management in South Africa and proceeded to work in the largest petrochemical company in the country. He started his career as a junior buyer and patiently learned everything there is to know about a fast passed and demanding supply chain. A few years later he ventured into his first project role and discovered his passion towards working on projects.
He moved to Canada in 2011 and has been part of projects constructing mines in the arctic, infrastructure and sustainable energy projects all over Western Canada.
Now as the Manager for the Subcontracts discipline he oversees the three projects that Seaspan is working and his team manages all the subcontractors, embedded contractors and long lead item procurements.
His favourite quote: "A project is a project is a project, no matter what project you work on, when you apply sound project management principals and you will succeed".