Captain (Navy) Jason S. Armstrong
Capitaine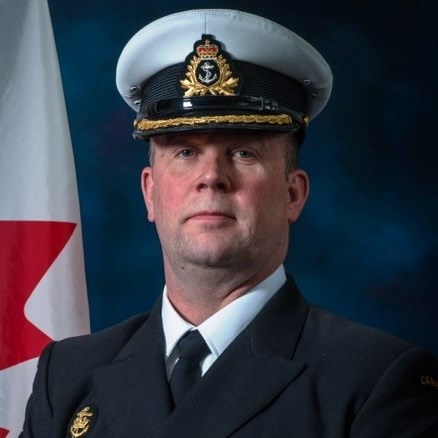 Captain (N) Jason Armstrong joined the Canadian Armed Forces as a Maritime Surface and Subsurface Officer in 1989 and graduated from the Royal Military College of Canada with a Bachelor of Arts Honours History in 1993.
Captain (N) Armstrong, upon completion of MARS training has served onboard HMC Ships on both coasts conducting a number of international deployments. He had the honour of commanding three HMC Ships during his command tour and deployed onboard HMCS TORONTO as commanding officer during OP REASSURANCE in 2014-2015.
Captain (N) Armstrong has served in staff positions at Maritime Pacific and in Canadian Fleet Atlantic Headquarters. He has served twice in Ottawa, once as the Underwater Warfare requirements officer in the Directorate of Naval Requirements and the second time as the Director of Naval Requirements.
Capt(N) Armstrong is a graduate of both the Joint Command and Staff Program and the National Security Program from the Canadian Forces Command and Staff College, and he holds a Master's degree in Defence Studies.
Captain (N) Armstrong and his bride Monica have two outstanding young teenagers, Jack and Sara, who excel in the world of academics and athletics. Captain (N) Armstrong enjoys hockey and golf, both sports he plays poorly, cycling and coaching his children.