Ismail Mokabel
Senior VP and Head of Aftermarket,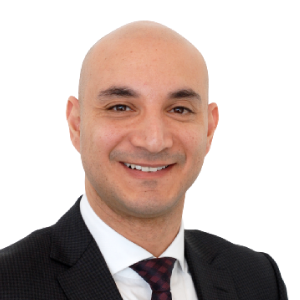 Ismail currently leads MHI RJ Aviation Group's Aftermarket business unit, which is the largest regional MRO in the United States, with over 30 lines of Maintenance, supporting more than 1300 CRJ Series aircraft in service.
Having more than 15 years of experience in the aviation industry, Ismail leads over 1200 employees covering an executive scope inclusive of Customer Support, Product Support, Program Management, Commercial Services, MRO Service Centers, Material Services, and Supply Chain Management.
He is a thought leader who uses his strategic leadership, strong communication skills and high emotional energy to inspire and influence his teams.
Prior to joining MHIRJ, he has held positions of increasing responsibilities in Pratt & Whitney Canada and Bombardier Commercial Aircrafts.
Ismail holds bachelor's and Master's degrees in Industrial Engineering from Concordia University and executive education accreditation from HELIOS Executive Institute, INSEAD and the Darden School of Business.
He is an alumnus of the Concordia Institute of Aerospace Design and Innovation (CIADI) and a member of the Golden Key International Honour Society. Ismail is located in Mirabel and reports directly to the CEO of MHIRJ.