François Lemire
Senior Director, Human Resources,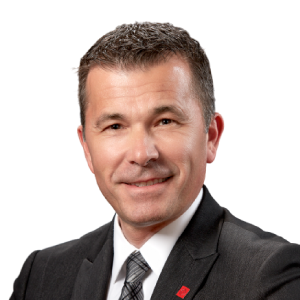 Lemire graduated in Human Resources from Université du Québec à Trois-Rivières. He has been working in Human Resources for the past 28 years. With L3Harris (Mirabel) for the last 15 years, he is leading HR services to more than 1,100 internal customers located in 6 provinces and 12 sites. He has successfully led internal company mergers while providing a clear integration strategy for leadership.
Lemire has extensive experience in evaluating and improving processes and has created strong relationship based on trust with all the three (3) Unions by reaching long term agreements (10 years +) with the three (3) of them.
Prior to joining L3Harris, he was the Director of Human Resources for a major Distribution center with over 1,100 employees. Earlier in his career, he held different leadership positions in Retails and Aerospace.